"America's Veterans Demand Change" Launched for the Weed for Warriors Project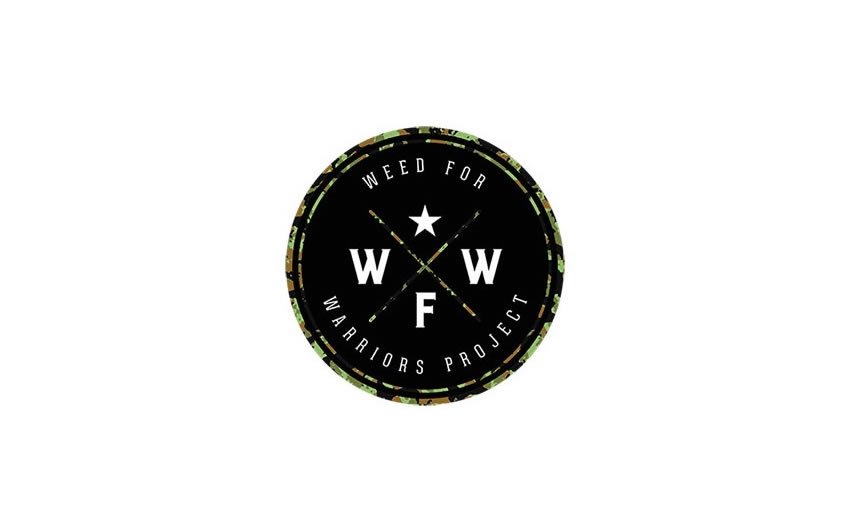 Ft Lauderdale, FL – November 23, 2015 /AxisWire/ — A national fundraising campaign to help veterans gain access to medical cannabis to treat the symptoms of post-traumatic stress disorder (PTSD) is being launched through 1,400 cannabis dispensaries that are clients of BioTrackTHC.
Strengthened by the rise in increased public awareness about the vets' plight to get approval from the U.S. Veterans Affairs Administration (VA) to change its anti-cannabis policy, the non-profit Weed for Warrior Project (WFW) is asking the VA to alter its restrictions to allow the use of medical cannabis to treat PTSD and curtail its use of prescribing habit-forming prescription drugs that often produce serious side effects that often lead to suicide.  The name of the campaign is "America's Veterans Demand Change."
According to Greg Welch, marketing director of BioTrackTHC, the new fundraising campaign intends to raise money to help veterans achieve federally legal access to the use of medical cannabis to treat their war trauma symptoms of PTSD and traumatic brain injury (TBI). These policy changes are needed to counter the current treatment policies that exist within the VA, Welch said.
Currently, the VA prescribes powerful psychoactive narcotic prescription drugs to treat PTSD and traumatic brain injuries, but vets who have taken these drugs said they are causing more problems, without providing any positive benefits.
"It's very clear that an alternative natural treatment should be available to these veterans who suffer from reliving their war time experiences in civilian life," Welch said.  An estimated 22 veterans a day, or 8,000 annually, commit suicide as a result of PTSD, up from a low of 18 per year in 2007, according to a 2012 VA Suicide Data Report.
It has also been observed by Dr. Susan Sisley of the Scottsdale (Arizona) Research Institute that vets who treated themselves with medical cannabis after they reacted adversely to the VA-prescribed psychoactive narcotics reported they found relief from their PTSD symptoms.  The use of medical cannabis helped them eventually enjoy a more active, manageable, social and involved life, Sisley said.
Campaign Contributions on Everydayhero Fundraising Platform
The new fundraising campaign will make it easier than ever to help afflicted vets in their effort to change the VA's anti-cannabis policy through the Everydayhero fundraising platform.
Everydayhero is a consumer peer-to-peer fundraising platform open to individuals worldwide.
Individuals interested in supporting the vets' campaign to use medical cannabis as a treatment for PTSD can make contributions via everydayhero.com.
To Make a Contribution Follow These steps:
–Go to the Weed for Warriors Project home page, "America's Veterans Demand Change" at everydayhero and sign up to make a contribution.
About BioTrack THC and the WFW Project
BioTrackTHC is the nation's only company to successfully deliver cannabis technology solutions to government agencies and the private sector.  The company's BioTrackTHC Commercial System provides inventory and sales management solutions through a single platform, while giving complete visibility to state regulatory agencies via the State Traceability System. The BioTrackTHC B2B model links growers, processors and retail dispensaries together to ensure that the entire supply chain is monitored from seed-to-sale. Furthermore, each business is linked directly to the State Traceability System to provide regulatory agencies with real-time compliance data. to make your business successful!
The Weed for Warriors Project's sole purpose is to advocate to the Veteran Affairs Administration on behalf of all veterans. Founded in 2014, the WFW Project seeks to allow veterans the freedom to use medical marijuana as a recognized medical alternative to harmful psychiatric drugs, without any discrimination or unjust actions against the individual.  The WFW Project also was nominated for the 2015 Cannabis Business Awards in Denver.  The annual award is made to organizations in the cannabis industry nationwide that have advanced or made innovative contributions to the industry.
For more information about the WFW Project, including how to make a donation, visit their web site at www.wfwproject.org
Media contact:
Cynthia Salarizadeh
cynthia@greentechindustries.com
856.425.6160