Aurora Cannabis Provides Construction Update on Aurora Sun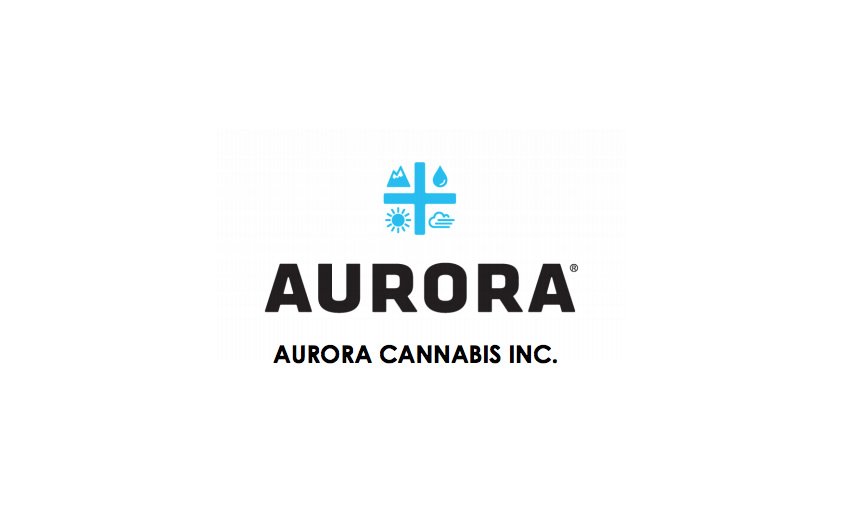 Facility Footprint Increased to 1.6 Million Square Feet, Target Capacity 230,000+ kg per Annum
Next Generation Technology Systems to Result in Further Reduced Production Costs
EDMONTON, April 10, 2019 /AxisWire/ Aurora Cannabis Inc. (the "Company" or "Aurora") (NYSE: ACB) (TSX: ACB) (Frankfurt: 21P; WKN: A1C4WM) today announced an update on the status of Aurora Sun, the Company's latest and largest Sky Class facility, which is currently under construction in Medicine Hat, Alberta. To support rapidly growing global demand for high-quality medical cannabis in Canada and abroad, the facility will be expanded to 1.62 million square feet, representing a 33% increase from its originally planned 1.2 million square feet. With the Sky Class production philosophy proven at Aurora Sky, the Company is confident in projecting an expected production capacity at Aurora Sun in excess of 230,000 kg of high-quality cannabis per annum.
Aurora's Sky Class facilities are the most technologically advanced in the world. They are not greenhouses, but purpose-built, indoor cannabis grow facilities that create the most optimal growing conditions for cannabis. A sophisticated glass roof, rainwater and snow melt recapture system, and a high-level of technology and automation give Aurora full control over all anticipated environmental and harvest conditions, resulting in the production of consistently high yielding, high-quality cannabis at low-cost.
"Aurora Sun represents the next evolution in our Sky Class facility design, delivering massive scale, low cost production, and consistent, high-quality cannabis," said Terry Booth, CEO of Aurora. "Particularly in newly-opened markets, establishing first-mover position and embedding Aurora's market share and brand requires a stable and reliable supply of high-quality cannabis for these markets. The increased scale of Aurora Sun reflects our expectations for the long-term growth in global demand, especially the higher margin international medical markets which will be faced with significant supply shortages for the foreseeable future. Sun is also designed with flexibility in mind to enable us to quickly meet changing market demands, particularly as breeding and cultivation technologies evolve and as customer preferences and requirements change."
Aurora Sun Facility Highlights:
37 growing rooms, each at 32,500 square feet
At full operation, there will be more than 1,000,000 plants in various stages of growth in the facility at any given time
Increased automation through next generation robotic shuttles to mobilize benches, increasing operational speed and facility efficiency, while allowing for multiple product streams simultaneously
Expanded and upgraded facility automation systems for cloning and production, further lowering anticipated production costs
Next generation, low maintenance climate management system for superior plant health, yield and cannabinoid potency
Upgraded weather readiness design to drive even greater operating efficiencies
Additional energy efficiency/energy management via improved implementation of thermal screens
Improved GMP/GACP segregation between grow, harvest, and post-production to facilitate faster and most efficient work flow
Higher throughput post-harvesting systems, including drying systems, to reduce product time to market
Ground work at the facility is nearing completion, erection of the steel structure is advancing and installation of the glass at Sun is expected to be completed in May 2019. Like Aurora Sky, Health Canada licensing requests have determined that rooms will be available for planting before the entire facility is completed.
Evolved Design
Aurora Sun will be even more technologically advanced than Aurora Sky in a number of ways, including process and technological upgrades that are aimed to increase economic efficiencies and customer-driven flexibility to meet future evolutions in market requirements. While Aurora Sky integrates certain post harvest processing systems, Aurora Sun will be focused solely on the mass scale, hyper-efficient production of high-quality cannabis. Most post-harvest processing will be handled at other facilities, such as Aurora Polaris, the Company's logistics and derivatives production hub at the Edmonton International Airport (see announcement February 12, 2019).
About Aurora
Headquartered in Edmonton, Alberta, Canada with funded capacity in excess of 625,000 kg per annum and sales and operations in 24 countries across five continents, Aurora is one of the world's largest and leading cannabis companies. Aurora is vertically integrated and horizontally diversified across every key segment of the value chain, from facility engineering and design to cannabis breeding and genetics research, cannabis and hemp production, derivatives, high value-add product development, home cultivation, wholesale and retail distribution.
Highly differentiated from its peers, Aurora has established a uniquely advanced, consistent and efficient production strategy, based on purpose-built facilities that integrate leading-edge technologies across all processes, defined by extensive automation and customization, resulting in the massive scale production of high quality product at low cost. Intended to be replicable and scalable globally, our production facilities are designed to produce cannabis of significant scale, with high quality, industry-leading yields, and low per gram production costs. Each of Aurora's facilities is built to meet EU GMP standards, and its first production facility, the recently acquired MedReleaf Markham facility, and its wholly owned European medical cannabis distributor Aurora Deutschland have achieved this level of certification.
In addition to the Company's rapid organic growth and strong execution on strategic M&A, which to date includes 15 wholly owned subsidiary companies – MedReleaf, CanvasRX, Peloton Pharmaceutical, Aurora Deutschland, H2 Biopharma, Urban Cultivator, BC Northern Lights, Larssen Greenhouses, CanniMed Therapeutics, Anandia Labs, HotHouse Consulting, MED Colombia, Agropro, Borela, and ICC Labs – Aurora is distinguished by its reputation as a partner and employer of choice in the global cannabis sector, having invested in and established strategic partnerships with a range of leading innovators, including: Radient Technologies Inc. (TSXV: RTI), Hempco Food and Fiber Inc. (TSXV: HEMP), Cann Group Ltd. (ASX: CAN), Micron Waste Technologies Inc. (CSE: MWM), Choom Holdings Inc. (CSE: CHOO), Capcium Inc. (private), Evio Beauty Group (private), Wagner Dimas (private), CTT Pharmaceuticals (OTCC: CTTH), Alcanna Inc. (TSX: CLIQ) and High Tide Inc. (CSE:HITI).
Aurora's Common Shares trade on the TSX and NYSE under the symbol "ACB", and are a constituent of the S&P/TSX Composite Index.
For more information about Aurora, please visit our investor website, investor.auroramj.com
Neither the TSX, NYSE nor their Regulation Services Provider (as that term is defined in the policies of the TSX and NYSE) accepts responsibility for the adequacy or accuracy of this release.
Terry Booth, CEO                               
Aurora Cannabis Inc.
Forward-Looking Statements
This news release includes statements containing certain "forward-looking information" within the meaning of applicable securities law ("forward-looking statements"). Forward-looking statements are frequently characterized by words such as "plan", "continue", "expect", "project", "intend", "believe", "anticipate", "estimate", "may", "will", "potential", "proposed" and other similar words, or statements that certain events or conditions "may" or "will" occur. Forward looking statements made in this release include: (i) statements regarding the  completion of the facility, (ii) facility characteristics including its size, and cultivation capacity; (ii) statements regarding the rapid growth of international markets, Aurora's intention to supply those markets, and Aurora's intention to use products grown at Aurora Sun to supply those markets and the Canadian marketplace; and (iii) information regarding key metrics including predicted production costs. These statements are only predictions. Various assumptions were used in drawing the conclusions or making the projections contained in the forward-looking statements throughout this news release. Certain of the assumptions relied upon include: (i) that the facility as permitted and constructed will meet the design characteristics described in this news release, (ii) that international markets for cannabis will continue to grow, and Aurora will be able to obtain necessary licenses and permits not only for the Aurora Sun facility, but to be able to sell its products in such international markets; and (iii) that the facility will perform in line with Aurora's past practices and expected design parameters.Forward-looking statements are based on the opinions and estimates of management at the date the statements are made, and are subject to a variety of risks and uncertainties and other factors that could cause actual events or results to differ materially from those projected in the forward-looking statements. The Company is under no obligation, and expressly disclaims any intention or obligation, to update or revise any forward-looking statements, whether as a result of new information, future events or otherwise, except as required by applicable law.