GreenTech Industries Structured As Holding Company; Announces New Branded Product Portfolio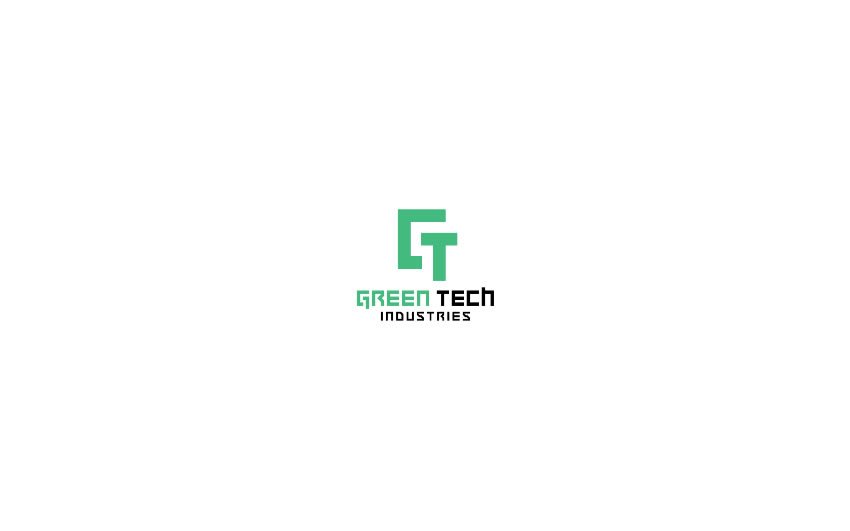 LOS ANGELES, Jan. 12, 2016 /AxisWire/ —GreenTech Industries, a specialty business company with interests in the cannabis and entertainment industries, announced today that it has organized its corporate structure as a holding company, complete with its initial line-up of branded products in its company portfolio.
GreenTech Industries (GTI) is a business specialist that focuses on recognizing and introducing new, exciting, innovative products to market that are specifically created for the cannabis industry.
GTI's expanding brand portfolio encompasses key sectors of the cannabis space, including technology, nonprofit, cultivation, laboratory testing, brand development, public relations, ancillary cannabis products and services, and manufacturing.
Managed by leaders from the entertainment, finance, public relations, and cannabis industries, GTI has the advantages of experience and relationships to work with all participants in all areas of the industry.
"We are working to keep cannabis true to its roots and giving back to the communities most affected by its prohibition. Those are our first priorities. We are taking something that was once viewed as criminal and using it to change lives, communities and improve society for generations to come." Donnie Anderson, CEO and co-founder of GTI, said.
"GreenTech Industries is the first holding company in the cannabis industry that actually pays homage to the existing cannabis culture that has been here for more than half a century," according to Zachary Victor, a GTI Executive Vice President and subject matter specialist.
"Utilizing the cannabis subject matter specialists, branding experts, our financial and public relations team, and all other companies within GreenTech's portfolio, GTI is now well-positioned to reach new heights. We truly are bridge builders for the cannabis culture between the newly-emerging corporate sector and the traditional cannabis industry," Victor said.
The GTI Brand Family
GTI is a holding company in partnership with brands that currently include:
CBD Living Water– This is a refreshing CBD infused water, which uses nano-technology to deliver encapsulated CBD molecules into the body. These infused micro-particles move through the body's cell membranes, so they are immediately bio available at a cellular level. This product also supports increased innate immune healing and balances blood sugar levels.
CannaSafe Analytics ISO/IEC–CannaSafe was the first cannabis testing lab in the United States to gain ISO accreditation. To stay on the cutting edge of cannabis analytics and quality standards, CannaSafe has developed preparatory methodologies and SOP's that have all been validated under ISO requirements.
Today, CannaSafe has the largest scope of ISO accreditation for cannabis in the United States. The lab is currently testing products internationally with clients in Spain, Lithuania, the Czech Republic and China.
Calyx Marketing–Calyx Marketing provides graphic design, packaging, photography and video services to legal cannabis providers. Calyx is a team of award-winning filmmakers and designers who know the cannabis market and apply creative, effective strategies to expand revenues and market share. Their most recent product, Jay's Pre-Rolls, is the most convenient way to enjoy some of the most sought after strains of cannabis available in a consistently superior, all natural pre-rolled format.  Every selected harvest is lab tested and hand labeled for quality and potency before its finely-trimmed flowers are delicately ground and packed perfectly into all-natural RAW™ papers through their unique process. Each individual pre-roll is weighed, inspected and sealed in their uniquely protective pack.
Compton Supply Company/Compton Grinders–Compton Supply Company is an aerospace machine shop that designs and manufactures the highest ancillary smoking products available on the market. They also manufacture the most advanced extraction equipment available for cannabis.
Weed For Warriors Project, the Documentary–To raise public awareness about the need for the U.S. Veterans Affairs Administration to change its policies regarding the use of medical cannabis to treat post-traumatic stress disorder (PTSD), the Weed For Warriors Project (WFWP) will produce a documentary about how eight vets have benefitted by using cannabis to cope with PTSD.
The documentary will be produced by five experienced individuals whose combined talents include documentary production, video, music, TV, videogames and the entertainment industry. The producers are Donnie Anderson, Mike Marangu, Guy Logan and DJ Pooh (Mark Jordan).
The NuggShot app–Nuggshot is a mobile application developed specifically for the cannabis culture. Nuggshot offers a very different user experience than its competitors by incentivizing user engagement by way of points which can be redeemed for prizes from sponsorship within the site. Unlike many applications that build off of an existing backend, Nuggshot has been been completely designed with input from top social media influencers to ensure the best user experience. Nuggshot also gives cannabis businesses an opportunity to interact with the cannabis community through its verified brand pages. Businesses can disperse points to their community in exchange for promotion and engagement. Nuggshot is set to launch in the first quarter of 2016.
Collective TV Show– This TV show is a series of shows that profile entrepreneurs engaged in cannabis-related business concepts, products, properties and services. These entrepreneurs then present their concepts to a panel of recognized industry leaders who judge their ideas.  Winners receive an investment and backing from other cannabis industry investors and established entrepreneurs.
The Holy Cream–The Holy Cream is a THC infused topical ointment created for the treatment of arthritis and muscular pains. This product is now in beta testing and formulation is set to be finalized in 2016. This product will be distributed in legal markets.
Tantra THC–A topical treatment designed to increase sensual arousal for women.  This product is now in development.
One For You, One For the Cure–One For You, One For the Cure is the nonprofit arm of GTI. GTI will manage a cultivation site in California that will produce select strains of cannabis for their medicinal benefit. Fifty percent of all cannabis harvested on the farm will be donated to qualified patients at no cost. Patients and their families will also be able to volunteer their time to advance this community effort.
GTI Senior Management
Donnie Anderson is Co-founder and CEO of GreenTech Industries. He serves on the board of the California Growers Association and works with Hezekiah Allen and the board to bring policy and regulation to the California cannabis industry, including mandatory lab testing for all medical cannabis. Donnie is also the Lead Chair of the NAACP Cannabis Task Force as well as an advisor to Ms. Alice Huffman, President of California and Hawaii NAACP, regarding any topics relating to cannabis. This includes taking the lead on important topics and initiatives ranging from the social injustice of African-Americans for convictions related to marijuana legal infractions, as well social investing, job creation and environmental efforts related to responsibly directing the revenue generating activities of the cannabis industry.  Donnie also worked in the music industry as president of Future Management where he managed some of the industry's top music producers and top rap artists for over 20 years. Donnie credits his start in the business by working with one of the music industry's true pioneers, Dick Griffey of Solar Records and Virgil Roberts.
Mark "DJ Pooh" Jordan is the Co-founder and CCO Mark "DJ Pooh" Jordan is a West Coast music legend, the writer of the movie "Friday", "3 strikes", "the wash", Lionsgate's upcoming release "Grow House", as well as many TV shows. His creativity isn't limited to music and film, as he also co-created best-selling gaming titles Grand Theft Auto San Andreas, and Grand theft Auto V. Mark was recently recognized in an article by The Atlantic as the first person to bridge the Hip-Hop culture with the corporate sector in the early 90's. Mark plans to do this again for the cannabis culture that he has been supporting for nearly 30 years.
Zachary Victor is the Executive Vice President and a respected subject matter specialist in cannabis. His experience in cannabis began in cultivation in the late-1990's and he has worked closely with the plant ever since. Over a decade ago, Zach moved to California to enter the state legal medical cannabis industry. He has also has directed a number of dispensaries throughout California. This retail experience allowed Zach to understand the correct way to process cannabis which, in turn, opened a floodgate of opportunity.  He began to raise the standard of cannabis infused products from "bake sale" type items to formulated products with professional packaging.
As Executive Vice President with GreenTech Industries, Zach plays a key role in the development of the Nuggshot App, the companies most anticipated launch. Through his assistance, GreenTech Industries has been able to acquire large equity stakes in companies spanning nearly every sector of the emerging cannabis industry.  In an effort to familiarize himself with other areas in the cannabis space, Zach became involved in in media projects relating to cannabis. This eventually led him to being an executive producer on the cannabis investment show, "The Collective". Through his connections in production, Zach was inspired to document the story of The Weed For Warriors Project and their efforts to help U.S. military veterans and their families.
For Media Inquiries, please contact:
Cynthia Salarizadeh
Salar Communications Group
Cynthia@Salar.Agency