Helix TCS Leadership to Present at Benzinga Cannabis Capital Conference in Toronto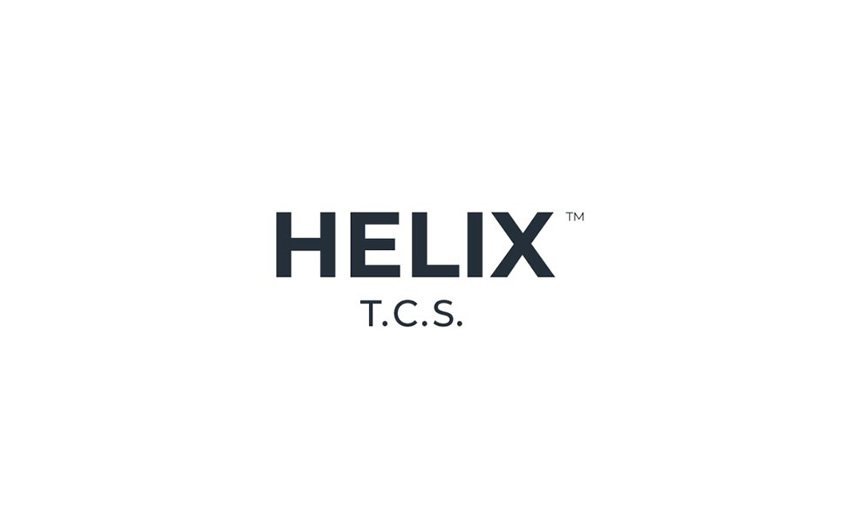 DENVER, April 10, 2019 /AxisWire/ The founding partners of Helix TCS, Inc. (OTCQB: HLIX) (the "Company"), Zachary L. Venegas, Executive Chairman and CEO, and Scott Ogur, CFO, will be presenting at the Benzinga Cannabis Capital Conference in Toronto on Thursday, April 18th, at 10:00am local time to discuss the Company's strategic positioning for continued growth within the legal cannabis industry. A successful entrepreneurial team with a proven track record in frontier markets, Mr. Venegas and Mr. Ogur launched Helix TCS in 2015 and in under 3 years have become the dominant critical infrastructure service providers in the legal cannabis industry, absorbing leading brands BioTrackTHC and Cannabase, while growing Helix Security. The Company has tracked over $18 billion in B2B and B2C legal cannabis transactions across more than 2,000 licensed locations in 34 states and 6 countries.
In 2019 alone, the Company has:
Announced plans to acquire Amercanex, an international wholesale exchange marketplace
Acquired Tan's International Security, a

California

-based security services provider, to expand security offerings
Announced the addition of former President of

Mexico

,

Vicente Fox

, to its Board of Directors to serve as a strategic advisor
Expanded its international footprint to

Europe

Increased Q4 revenues to

$3

.45MM, a 189% increase over the same quarter last year.
Benzinga describes the Cannabis Capital Conference as "The premier gathering of cannabis entrepreneurs and investors in North America. No other conference offers the level of access and seamless interaction between entrepreneurs building future billion-dollar cannabis enterprises and the investors whose capital will make that happen."
"In three short years, Helix has been able to capitalize on anticipated challenges of frontier markets, which has allowed us to reach our leading position within the market as a provider of critical infrastructure services to the legal cannabis industry," said Mr. Venegas. "As the global industry takes shape and licensed operators begin to face these challenges on a larger, international scale, our business strategy is poised to truly hit its stride and become the dominant pick and shovel play that investors and entrepreneurs have been seeking."
"With much of the licensed operations forecasting exponential numbers in the coming years, we can't expect the market to sustain all of these players in the long-term," said Mr. Ogur. "In our experience with frontier markets, we've seen that there's initial growth, followed by a consolidation, and in these market conditions, integrated ancillary operators that enable businesses to overcome and mitigate expensive operational expansion will thrive."
About Helix TCS, Inc.
Helix TCS, Inc. (OTCQB: HLIX) is a leading provider of critical infrastructure services, helping owners and operators of licensed cannabis businesses stay competitive and compliant while mitigating risk. Through its proprietary technology suite and security services, Helix TCS provides comprehensive supply chain management, compliance tools, and asset protection for any license type in any regulated cannabis market. Helix TCS' products reach over 2,000 customer locations in 34 states and 6 countries and has processed over $18 billion in cannabis sales. For more information on Helix TCS and to sign up for investor updates, visit us at www.helixtcs.com.
Forward-Looking Statements
Except for historical information, all of the statements, expectations, and assumptions contained in this press release are forward-looking statements.  Actual results might differ materially from those explicit or implicit in the forward-looking statements.  Important factors that could cause actual results to differ materially include: our ability to fund our operations and pay any outstanding debt; fluctuations in our financial results; general economic risks; the volatile nature of the market for our products and services and other factors that could impact our anticipated growth; our ability to manage our growth; changes in laws and regulations regarding the cannabis industry and service providers in the cannabis industry; reliance on key personnel; our ability to compete effectively; security and other risks associated with our business; intellectual property risks; and other risk factors set forth from time to time in our SEC filings.  Helix TCS assumes no obligation and does not intend to update these forward-looking statements, except as required by law.
Media Contact:
Jeff Gonring
Helix TCS, Inc.
303-324-1022
press@helixtcs.com
IR Contact:
Scott Ogur
Helix TCS, Inc.
ir@helixtcs.com