MassRoots Acquires CannaRegs, Leading Industry Technology Platform for Cannabis Regulatory Research & Compliance, at Approximately $12 Million Valuation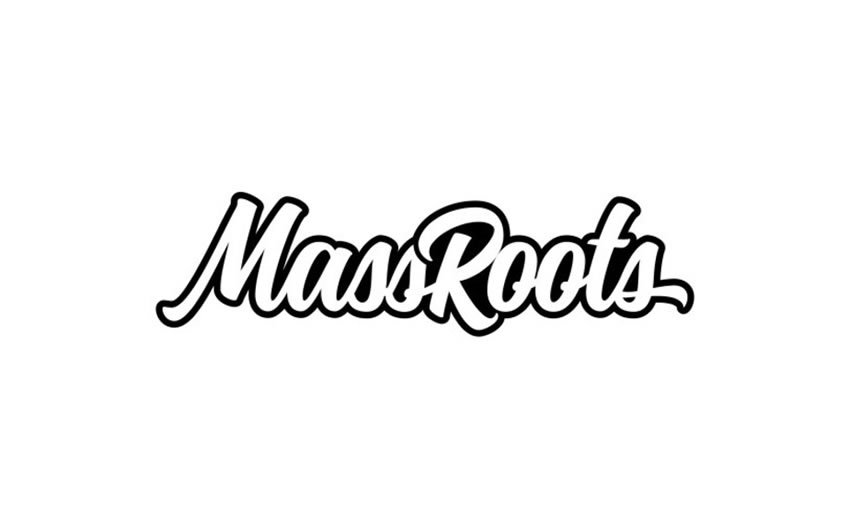 DENVER, Aug. 23, 2017 /AxisWire/ — MassRoots, Inc. (OTCQB: MSRT) is pleased to announce the acquisition of CannaRegs, Inc. ("CannaRegs"), a leading technology platform that tracks changes in cannabis regulations and taxation at the municipal, state, and federal levels. MassRoots, Inc. will acquire CannaRegs in a stock deal valued at approximately $12 million, as fully detailed in MassRoots' Current Report on Form 8-K filed on August 23, 2017.
Founded by former Federal Reserve regulator Amanda Ostrowitz in 2014, CannaRegs is a cash-flow positive and debt-free company with more than $450,000 in contractually-obligated annual revenue, and will be critical in helping the California adult-use market stay compliant. As one of the premier technology companies in the cannabis industry, it is recognized for leading the movement with majority female leadership at its helm.
"This acquisition expands MassRoots' compliance offerings, consolidating the most important operations for cannabis businesses into one central platform," said MassRoots CEO Isaac Dietrich. "We expect with MassRoots' resources and relationships, we can grow the number of businesses utilizing CannaRegs and significantly increase MassRoots' contractually-obligated monthly recurring revenue."
MassRoots, Inc. is a cannabis social network that allows users to research cannabis strains and product information, locate dispensaries and products, and read the latest in cannabis news. The CannaRegs software-as-a-service (SaaS) enables dispensary owners, law firms, investors, consultants, and municipalities to track cannabis regulations, both implemented and proposed, in real-time, ensuring they stay compliant with state and local law.
This move cements MassRoots, Inc.'s consolidation of the business-to-business software market, along with recent acquisitions of Odava, a leading point-of-sale platform for cannabis-related business, and Whaxy, an online menu-management and consumer loyalty platform. When completed, the CannaRegs acquisition will enable businesses to easily update their operational procedures and report to regulators through the MassRoots platform.
"The cannabis industry is increasingly becoming compliance-centric and even minor changes in municipal regulations can have a significant impact on day-to-day operations. CannaRegs has made it easy for businesses, regulators and attorneys to track regulatory changes in real-time, often for less than the cost of one billable hour," said CannaRegs Founder and CEO Amanda Ostrowitz, who is also a licensed attorney. "By becoming part of MassRoots' expanding portfolio of technology offerings, we will be able to realize strong synergies in the development and distribution of our platform. We look forward to aggressively growing our market share in California and other key markets."
In California alone, there are 539 local jurisdictions with different regulations, tax rates, and zoning laws related to the cannabis industry. With the upcoming adult-use market set to open in 2018, local jurisdictions are currently writing new regulations and cannabis entrepreneurs are doing their best to stay up-to-date.
For more detailed information, please see MassRoots' Current Report on Form 8-K filed with the U.S. Securities and Exchange Commission on August 23, 2017.
About MassRoots, Inc.
MassRoots, Inc. is one of the leading technology platforms for the regulated cannabis industry. Powered by more than one million registered users, the Company's mobile apps empower consumers to make educated cannabis purchasing decisions through community-driven reviews. Its compliance and point-of-sale system, MassRoots Retail, enables cannabis-related businesses to streamline their retail operations and compliance reporting to state regulators. With a significant market share of medical cannabis patients in certain markets, more than 25,000 shareholders, equity financings and warrant exercises of more than $17 million since inception, the Company believes it is uniquely positioned to best serve the needs of the cannabis industry. For more information, please visit MassRoots.com/Investors and MassRoots, Inc.'s filings with the U.S. Securities and Exchange Commission.
About CannaRegs, Inc.
CannaRegs, Inc. is a web-based subscription service that provides up-to-date enhanced access to all cannabis-related rules and regulations from municipal, county, state and federal sources. The platform, known as the "Lexis Nexis of cannabis," was founded in 2014 and is headquartered in Denver, Colorado. CannaRegs, Inc. currently provides comprehensive cannabis laws for the states of California, Colorado, Florida and Nevada, to be followed by all other states that permit medical and/or recreational marijuana. For more information visit www.cannaregs.com.
Forward-looking Statements
Certain matters discussed in this announcement contain statements, estimates and projections about the growth of MassRoots, Inc.'s business, partnerships, new features, acquisitions, user growth and related business strategy. Such statements, estimates and projections may constitute forward-looking statements within the meaning of the federal securities laws. Factors or events that could cause our actual results to differ may emerge from time to time. MassRoots undertakes no obligation to publicly update or revise any forward-looking statements, whether as a result of new information, future events or otherwise. The recipient of this information is cautioned not to place undue reliance on forward-looking statements. For more information, please refer to MassRoots, Inc.'s filings with the U.S. Securities and Exchange Commission.
Source: MassRoots, Inc.
Media Inquiries
Salar Media Group
Cynthia Salarizadeh
Cynthia@salarmediagroup.com
(856) 425-6160
NisonCo
Evan Nison
Evan@nisonco.com
(908) 812-0473