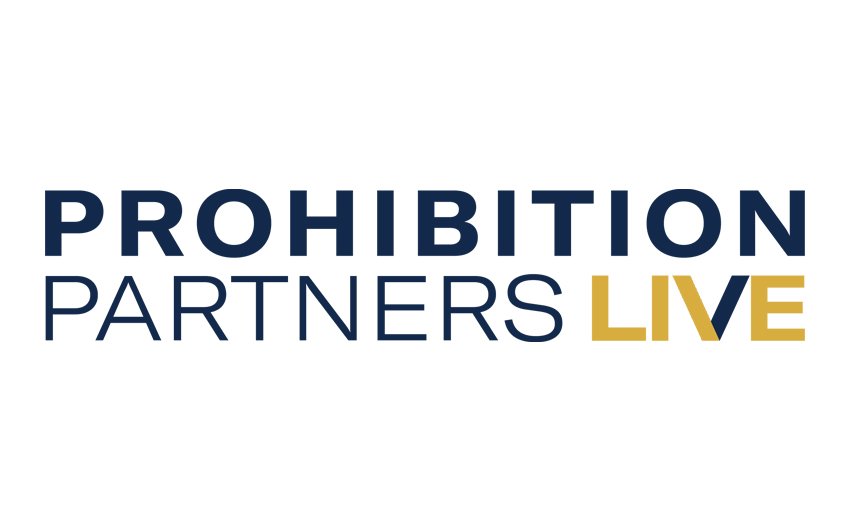 Psychedelic Therapies To Offer Almost $600 Billion Globally In Savings In Lost Productivity
The U.S. Market makes up over $400 billion of those savings
LONDON – June 17, 2020/AxisWire/– Prohibition Partners LIVE will be examining in detail Prohibition Partners' findings from their latest report on Psychedelics, next week, June 22 – 23. Prohibition Partners, industry-leading cannabis data and intelligence specialist firm has released research that indicates that once legal for medical purposes- the new global psychedelics industry will be poised to result in cost savings of hundreds of billions – US$  yearly on medication, counselling and lost productivity – entirely disrupting the way the world approaches mental healthcare.
"We are witnessing an international renaissance in clinical trials, scientific research and commercial investment, which could very well revolutionize the way we approach mental health treatment. Seventy years ago, many of these drugs entered the Western academic and scientific mainstream demonstrating exceptional potential in treating mental health illnesses such as treatment-resistant depression and anxiety. However, even after thousands of patients were treated in pilot programs and hundreds of scientific papers were published, the U.S. government, followed by the rest of the world, criminalized psychedelic drugs and outlawed many of the research programs examining its effects." Stephen Murphy, Managing Director of Prohibition Partners.
The restrictions brought about by COVID-19 have caused the world to renew its focus on mental health. Already a major concern for charities and health organizations, COVID-19 has further increased the call to acknowledge and treat sufferers. In addition, many of the frontline staff working in healthcare are likely to experience PTSD as a result of their dealing with the virus and will need psychological support to address this.
However, in a world facing certain recession and a possible increase in depression cases, there is a very real risk that mental health welfare will fall by the wayside as a prohibitive cost placed on an already over-stretched society. Here is where the use of psychedelics for the treatment of mental health is likely to form a significant element of the next step forward.
Beyond the current crises, it is estimated there are upwards of 300 million people worldwide with depression at any one time. In addition, it is estimated that one-third of those patients are "treatment-resistant" which means current medication does little or nothing to help. Treatment-resistant depression is one of the most common mental health conditions in the world.
Already a huge medical focus in recent years; scientists are ever more interested in how psychedelic drugs, can be used to treat mental health conditions – these include both naturally derived plant-based varieties (entheogens) such as psilocybin, ibogaine, ayahuasca and mescaline, along with those synthetically manufactured, such as LSD, ketamine and MDMA.
"People are already being treated for depression with intravenous infusions of ketamine in both the US and the EU; psilocybin is being heralded as having the potential to truly help people with treatment-resistant depression and is expected to obtain FDA approval within the next 24 months. MDMA has also proven extremely effective in clinical trials in treating PTSD among war veterans in the U.S. and is close to receiving approval. These advances are revolutionary for the industry," added Murphy.
The three most interesting current medical developments involve ketamine, psilocybin (the naturally occurring compound found in, or synthetically derived from, psilocybe cubensis mushrooms) and MDMA which between them are set to lead the narrative on medical psychedelics, opening up a new industry at pace.
"When approved, psilocybin and MDMA will rapidly disrupt the way we treat mental health. For the past 50+ years big pharma has produced medicines that treat psychological problems in the same way – indeed the most recent notable addition was Fluoxetine (Prozac) which was introduced in 1987. Since then nothing much has changed. Psychiatry and counselling have been around for significantly longer still, but these forms of therapy are ongoing, needing to be continued long-term to be effective. The phenomenal thing about psychedelics is that when combined with broader psychotherapy, the results are not only fast, but many patients find that they are lasting with minimal need for ongoing treatment. For others, who still need more ongoing treatment using psychedelics – their daily needs are still drastically reduced; receive treatment between two and four times per year (potentially reducing this over time) accompanied by psychological supports such as talk therapies. Set this against needing to take a daily dose of antidepressants and it becomes clear that psychedelics have the potential to be much more effective than the conventional treatments currently on offer. Our analysis shows the potential savings of being able to offer a short-term or reduced-contact treatment that provides a long-term solution, rather than a lifetime of daily medication and regular therapy, adds up to literally hundreds of billions of dollars in US$  yearly on medication, counselling and lost productivity,"  Adele Byrne – Senior Analyst – Prohibition Partners.
For more information on the fascinating new developments in psychedelic mental health treatments, please visit PSYCH – the new data and intelligence platform by Prohibition Partners – https://psych.prohibitionpartners.com
ABOUT: Prohibition Partners unlocks the potential of cannabis through data, intelligence and strategy, enabling its clients to make better business decisions that deliver transformational growth and disrupt mainstream verticals. Prohibition Partners works with the industry's most influential stakeholders, some of the world's best-known brands and an unrivalled network of analysts, innovators and advisors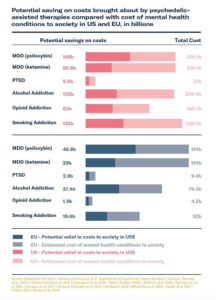 Prohibition Partners LIVE is a new virtual conference created by the producers' phenomenally successful conference 'Cannabis Europa' held yearly at the Southbank Centre. The event was created in response to the current lockdown – shifting from the physical 'Cannabis Europa' to become Prohibition Partners Live – a new single digital platform, combining Cannabis Europa with four other global events; all run by Prohibition Partners. The event will feature live-streamed keynotes and panel talks from CEOs, policymakers, and cultural leaders across five virtual stages. Providing thought-leading content, high-quality networking, and using the very latest technology to ensure that delegates are guaranteed engaging experiences, entertainment and full networking opportunities and moving as far away from the traditional static webinar format as possible to give delegates as close an experience to a live event as possible.