The Marijuana Show launches "Sephora for the Cannabis Industry"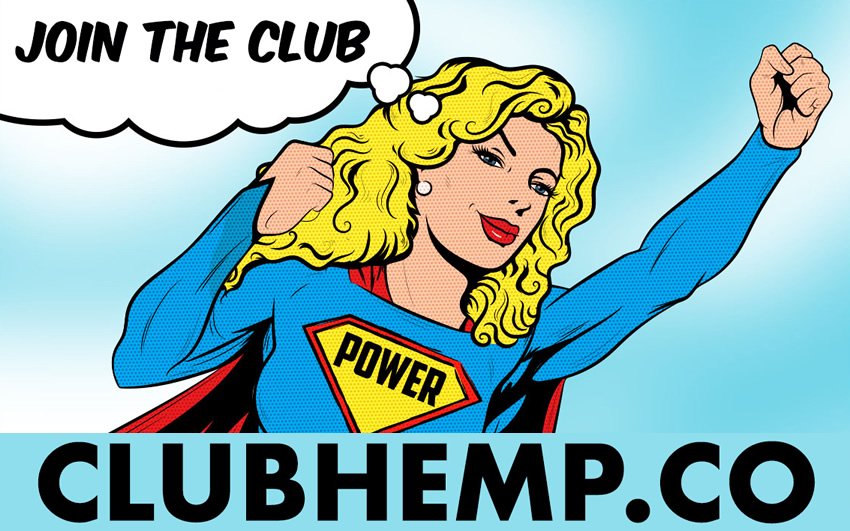 DENVER – December 5, 2018 /AxisWire/ Co-Founders Wendy Robbins and Karen Paull produce a popular TV Series, The Marijuana Show, "Shark Tank for the Cannabis Industry," seen by millions on Amazon Prime. They created a joint venture with two contestant to launch a unique, new line of health and beauty CBD products called, Club Hemp. The goal is to help pets and their people feel and look better with a unique brand of  hemp products.
Wendy Robbins, who is the Co-Inventor of "The Tingler (TM)" head massager (millions sold) believes Club Hemp will be the "Sephora for the Cannabis Industry." Robbins was called "America's next top entrepreneur" by Bloomberg as an expert in bringing a product to market.  She also starred in Kelly Ripa's "Homemade Millionaire," teaching inventors how to sell their products on HSN.
"'The cbd oil products we sell are for the 100 million people in chronic pain and to offer natural solutions to pain, anxiety, sleep issues, inflammation, and stress.  We offer relaxation, balance, a sense of joy and natural pain relief. You don't get high. There are no side effects. It's all natural. No addictions or overdoses. No GMO. Everything is lab tested and farmed in America. We also have Fur Babies, a unique CBD pet line."  
Having only launched in mid October 2018, Club Hemp products have already been chosen as "best products" in a highly competitive market. The three Holiday gift guides include Entrepreneur magazine, Ganjapreneur and Herb.
Karen Paull, a Marketing expert, former VP of Sales For Snapfish,  and Co-Founder states' "The real problem we are solving for the public is a natural alternative solution to pain management. Especially now as addiction has hit epidemic proportions in the USA today. "The fact is these pain pills don't kill pain, they kill people." ((Dr. Don Teater; nsc.org)
"Over 54 Million people over the age of 12 in the USA have used Opioids and every day more than 100 people die from Opioid abuse" (nsc.org)
WHAT IS CBD?
Cannabidiol or CBD oil – naturally sourced from hemp plants, is 'one of the fastest growing well-being supplements the US.  It is not psychoactive. It will not get a person high. We all have an endocannabinoid system which was discovered in the 90's.  It regulates pain perception, stress responses, metabolism, muscle movement, immune system responses, circulation and digestive processes.  Endocannabinoid deficiencies may cause many health issues so CBD oil brings the body back into balance naturally and quickly.
CLUB HEMP OFFERS UNIQUE #GIFTS AND PRODUCTS FOR PEOPLE NEW TO CBD
Hemp Power Pack:  "A first aid kit for Superheroes"  This reusable tin contains a two week supply of three popular products: Energy, Chill and Power: Use a couple of drops in your favorite beverage to boost energy and focus.  There is Chill which creates a sense of calm, peace and balance and tastes like lemon and lavender. A Power spray turns pain into power and creates instant pain management.
FUR BABIES:  A unique pampering pet line helping old dogs feel younger and nervous pets keep calm.  Fur Babies hemp oil is added to food or treats to help with stiffness and anxiety.  Under Dog Pain Spray helps with pain management.  Dirty Dog is an all natural shampoo bar.   Don't Be Knotty is a detangler, leave in conditioner and instantly stops dogs from being smelly.  
GLOW:  A luxurious bath and spa line with 100 mg's of lab tested hemp oil aka CBD (cannabidiol) All products are natural, designed to help your skin feel smooth while easing away the pain…The gold mica is fun and makes skin glittery while being considerate of the environment.  The line has a delicious body butter, lotion, body mist and a fun, neon yellow salt scrub with Dead Sea salt and Pink Himalayan salt. There is a choice of lemon lavender or coconut fragrances.
VIDEOS for WHOLESALERS:  https://www.youtube.com/watch?v=D2w9O96kHwI&feature=youtu.be
THE MARIJUANA SHOW TRAILER: https://themarijuanashow.wistia.com/medias/kst871psvq
Club HempTo book an interview: producers@themarijuanashow.com/Karen Paull: 213-718-1804