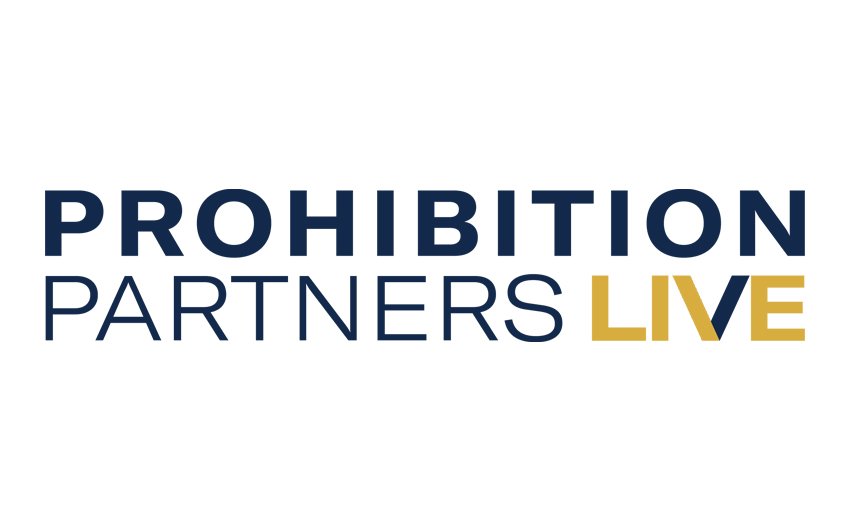 Cannabis Beverage Market To Hit $1.82b By Years End
CBD & Cannabis Infused Drinks To Benefit From "The Lipstick Effect" As Consumers Seek Out Small Luxuries During Covid-19 Lockdown And Beyond
LONDON, U.K. – June 11, 2020/AxisWire/ – Industry-leading data and intelligence firm Prohibition Partners, has released new research indicating that all segments of the beverage industry are now embracing cannabis-infused drinks, with  a clear potential for a growing consumer base as 16% of people have not yet consumed cannabis-infused drinks say they will probably do so within the next 12 months.
"We are on the cusp of a drinks revolution, for centuries, legal socializing has either involved alcohol, or sobriety; outside of caffeine and nicotine, ultimately you either consumed alcohol in varying qualities, or you didn't. Cannabis infusions bring a third choice to leisure consumerism, and consumer research from Prohibition Partners finds that it's a choice a lot of people plan to make. With global consumers now embracing health focused alternatives, the emerging cannabis drinks market is one of the most exciting sectors within the drinks industry; cannabis infusion will truly disrupt the drinks market and become a highly lucrative source of revenue for those companies ready to embrace it and a new source of social stimulation for consumers around the world," said Stephen Murphy, Managing Director of Prohibition Partners.
Findings from Prohibition Partners''Impact Series: Disrupting Drinks' report, published today find cannabis is growing in every segment of the drinks industry; from alcoholic drinks to energy drinks, wellness to soda, fruit juice to coffees and tea.
Consumer demand is strong; one in four consumers or would-be consumers of other cannabinoid-based products would be willing to try cannabis-infuseddrinks.
28% of people who have already tried infused beverage consumers say they intend to buy more infused consumer goods in the coming three months.
The current stressors of 2020 have already proven to be a boost to cannabis-based products. Despite the current economic downturn, cannabis is still set to record impressive growth as consumers look for products to help them relax and de-stress and asone of the fastest growing formats, drinks will likely be the greatest beneficiary.
"When facing an economic crisis, consumers will be more willing to buy less costly luxury goods. The underlying assumption is that consumers will buy luxury goods even if there is a crisis, but that these goods will be more budget conscious luxury. Cannabis infused drinks are an ideal example of this and Prohibition Partners has found that cannabis products are expected to benefit from this period of self-isolation, which is causing consumers to stockpile cannabis products especially as part of the 'home entertainment line-up,' " added Murphy.
Is trouble brewing for alcoholic drinks?
Federal US Government Statistics from April show a rise in stress-drinking directly resulting from the global pandemic and this has been mirrored across much of the world. Furthermore, a leading Professor of Health at the University of Boston has warned that a spike in alcohol use disorders is on its way owing to a shift in alcohol purchase and consumption habits during the crisis.
The emerging cannabis drinks segment, however, is poised to become a silver lining. Once a prohibition bedfellow with alcohol, it could offer a possible alternative to alcoholic drinks and therefore help to offset an impending overuse of alcohol – offering a real alternative for people who want the benefits of immediate stress reduction that alcohol can bring, without some of the unpleasant or damaging effects.
"We have found that four in ten consumers who have or intend to purchase cannabinoid-infused beverages do so as a replacement for other intoxicating substances. Therefore, although cannabis-based drinks represent a credible challenge to the alcoholic drinks industry, the positive impact they could have on reducing alcohol abuse could be more important with a further reaching global impact," said Murphy.
Can cannabis infuse growth in a stagnant market?
Claire Birks, Prohibition Partners Senior Analyst says "The global drinks market may be large but overall industry growth is slow with some analysts forecasting annual growth at around just 3%. Our research has found that cannabis-drinks, however, are poised for much bigger growth and point towards an almost 45% compound annual growth rate for the cannabis-infused segment of the drinks industry."
This already growing industry has been further driven by COVID-19 shining a spotlight on respiratory illness and lung disease in an unprecedented way and having a knock-on effect on how people choose to consume cannabis. People are avoiding smoking and vaping in favor of other formats such as drinks and edibles. Furthermore, governments throughout the globe will be searching for ways to bolster flagging economies and cannabis-infused beverages have the potential to deliver.
Interestingly working parents were particularly responsive; 2020 has seen them take on the roles of worker, teacher and parent all at once – their wish to reduce stress is evidenced by the fact that almost 70% of people who reported that they are likely to buy more infused products in the coming three months, have children under the age of 18 in the household. This indicates that parents may need an outlet to provide a form of escapism or herbal self-medication during the crisis. This is likely to also be a key reason that more than half of those who intend to purchase more cannabis-infused drinks in the coming three months are aged 25–44.
For more information on the report please go to https://prohibitionpartners.com/reports/
How cannabis is disrupting drinks globally, will be discussed at the new online global event Prohibition Partners LIVE – set to run in place of the annual Cannabis Europa conference usually held at the Southbank in London, Cannabis Europa on 22nd-23rd June.
ABOUT:
Prohibition Partners unlocks the potential of cannabis through data, intelligence, and strategy, enabling its clients to make better business decisions that deliver transformational growth and disrupt mainstream verticals. Prohibition Partners works with the industry's most influential stakeholders, some of the world's best-known brands and an unrivalled network of analysts, innovators, and advisors.
Prohibition Partners LIVE is a new virtual conference created by the producers' phenomenally successful conference 'Cannabis Europa' held yearly at the Southbank Centre. The event was created in response to the current lockdown – shifting from the physical 'Cannabis Europa' to become Prohibition Partners Live – a new single digital platform, combining Cannabis Europa with four other global events; all run by Prohibition Partners. The event will feature live-streamed keynotes and panel talks from CEOs, policymakers, and cultural leaders across five virtual stages. Providing thought-leading content, high-quality networking, and using the very latest technology to ensure that delegates are guaranteed engaging experiences, entertainment and full networking opportunities and moving as far away from the traditional static webinar format as possible to give delegates as close an experience to a live event as possible.
Press Inquiries:
Gretchen Gailey
202.489.3821
ggailey@panoptic-strategies.com