Green Market Report Announces Launch of Cannabis Stock Index 30 Select Public Companies to Keep An Eye On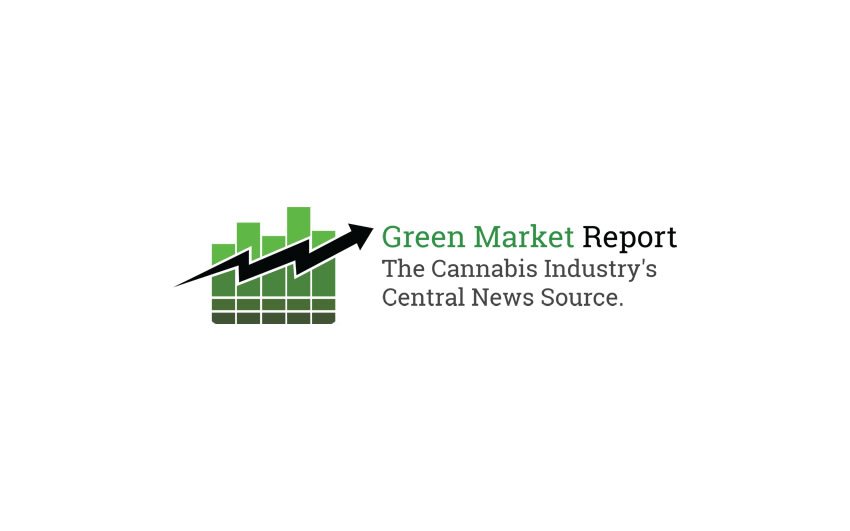 NEW YORK, Jan. 31, 2018 /AxisWire/ — The Green Market Report (GMR), the cannabis industry's source for credible in depth financial reporting, unveiled the official launch of its industry cannabis stock index. Located at www.greenmarketreport.com, the index will follow the trading activity of selected public companies that the analysts of the site feel are most significant to watch.
Green Market Report Index, a list of 30 cannabis stocks selected on a quarterly basis for their market capitalization, revenue production, and high standards of company operation. These companies include: Canadian companies like MedReleaf (TSE: MEDFF), Aurora Cannabis (TSE: ACBFF), and Canopy Growth (TSE: TWMJF). The U.S. is represented by companies like Terra Tech (OTCQX: TRTC), Kush Bottles (OTCQX: KSHB) and Innovative Industrial Properties (NYSE: IIPR).
"Green Market Report believes this carefully curated list of companies represents some of the strongest names in the industry. It specifically focuses on pure cannabis companies, which means that a company like Scotts Miracle-Gro is excluded from the GMR Index since only 11% of its sales come from its hydroponic business," said Green Market Report CEO Debra Borchardt. "It is a well rounded list that includes pharmaceuticals brands, cultivators, ancillary businesses and real estate."
"Public companies are becoming the norm in the cannabis market. The companies that the Green Market Report have curated for the index are the ones that we feel are the most dominant in the cannabis industry," said Co-founder Cynthia Salarizadeh. "Not only did we review the market capitalization, but we also took a hard look at revenues and liabilities to assemble an index of the strongest possible names to follow as an indicator for the overall market.
The Green Market Report (GMR) was founded to be the most reliable source for cannabis industry financial, business and economic behavior news as well as open source industry data insight and analysis.
As more states legalize marijuana and more money flows into the market, investors will want to be able to quickly evaluate the industry response. This index will provide an accurate way to see the reaction of events on cannabis industry stocks. By including only pure cannabis companies and excluding those that claim to be cannabis companies, the GMR Index will be a better representation of the industry. This Index will set the standard as a cannabis industry benchmark.
About Green Market Report:
The Green Market Report (GMR) is headquartered in the Financial District of New York City with an office in Los Angeles and a satellite office in Denver. GMR is poised to be the center for trustworthy business, financial and economic news and intelligence. The site offers coverage on financial matters including news briefs on business, cultivation, and extraction, cannabis company stock prices, and wholesale cannabis pricing. For more information, please visit www.greenmarketreport.com or email info@greenmarketreport.com. Follow us on Facebook, Instagram and Twitter @GreenMarketRpt.