Hemp Hospitality Pioneer MoonCloth Designs Launches Eco-Friendly Hemp Based Bath & Body Line 'MOMENT'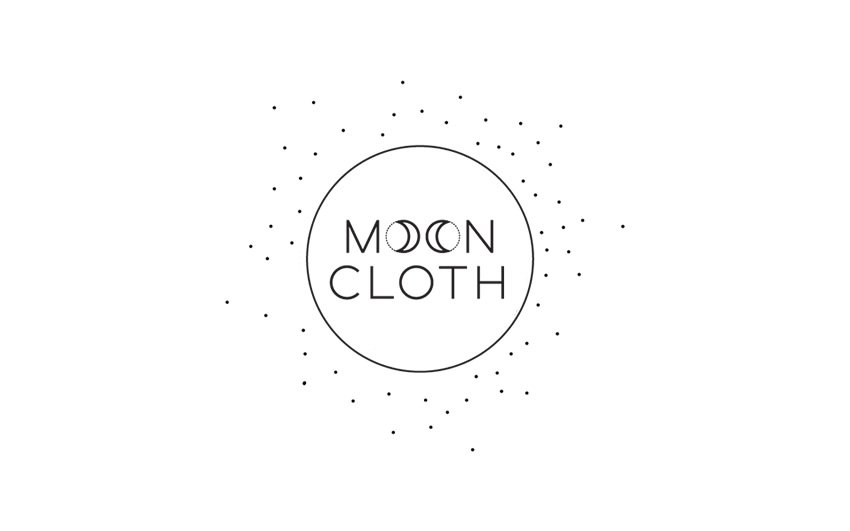 San Francisco – Oct. 22, 2019 /AxisWire/ MoonCloth Designs ("MoonCloth Designs, "the Company), a world-class provider of luxury hemp-influenced products and living spaces, announced today the launch of 'MOMENT' https://www.moonclothdesigns.com/shop A Hemp Wellness Collection focused on bringing more eco-friendly hemp-based bath + body products to market. 
Working with boutique and luxury hotels and hospitality brands like Soho House, Design Hotels, and Sensei Resorts, MoonCloth Designs is redefining the meaning of the word "wellness" by crafting elegant and sustainable solutions to hospitality environments, including custom hemp textiles design services and hotel room/spa amenities. 
"By designing sustainable solutions using hemp, we can find beautiful and luxurious alternatives to synthetic body products, plastics, textiles, and positively change the future of our environment," says MoonCloth Designs CEO + Co-Founder, Sarah Harf. "Hemp seed oil and hemp fabric are great eco materials that allow us to create natural experiences without sacrificing design aesthetic."
The critical component to MOMENT is the robustly regenerative plant hemp. Hemp purifies the soil of toxins like nitrogen and selenium, restores nutrients into the ground, and can sequester 1.62 tons of carbon dioxide for every ton harvest. Fibers made from hemp are anti-microbial, hypoallergenic, and free of synthetic materials and microplastics. Hemp seed oil is rich in omega-3 and omega-6 fatty acids, which help reduce inflammation and cell growth. It is also naturally hydrating and regulating the skin's oil production.
"Our hemp-based products have tons of natural benefits for our bodies and our environment," adds MoonCloth Designs Co-Founder Kelsi Lavicka.
Rooted in the daily practice of self-care and a love of natural beauty, MOMENT invites people to weave grounding moments into their daily lives by taking home the spa experience and aims to show the world that sustainability and high-end luxury are not mutually exclusive. 
The MOMENT wellness collection includes a multitude of luxurious hemp-inspired products, such as:
Moon Glow Oil – This potent and luxurious oil delivers long-lasting moisture for smooth and supple skin. Offering an abundant dose of antioxidants and high levels of omega's; this synergistic blend of Hemp Seed Oil, Calendula and Rose is calming and regenerative, leaving you luminous.


Sacred Space Mist – A spritz for higher spirits, this transformative facial mist is equal parts skin tonic and mood regulator. Brimming with the potent yet calming benefits Hemp, Lavender, Patchouli and Clary Sage, this plant remedy will tone and brighten the skin and refresh your aura.
Tradition Hemp Silk Blend Kimono – Devoted to the long-time use of hemp and Japanese bathing culture, this hemp silk robe is luxury at its best. Uniquely blended with hemp and pure silk, free of harmful synthetic and polyester materials. Soft to the touch, this robe has a lightly weighted feel creating a beautiful shape as it falls against any body type. Other hemp robes in the MOMENT collection include natural hemp terry robe and a hemp fleece robe for men and women. 
In the MOMENT Kit + Hemp Cosmetic Bag – A complete hemp wellness package. The In the Moment Kit – Hemp Cosmetic Bag contains: 1 Meditation Oil in 10ml, 1 Moon Glow Oil in 30ml, 1 Sacred Space Mist in 30ml, 1 Restful Warrior Hemp Silk Eye Mask. All you need to take a pause and begin again. This kit features each item from the MOMENT collection, offering you a fully holistic experience. Designed to feed your skin, soothe your senses and keep you grounded on the go. Perfect for travel and whenever you need to focus and reconnect. 
With every MOMENT kit purchased, they are given 25% as a donation to ANIWA, a non profit event, produced by the BOA Foundation. ANIWA is focused on indigenous-lead projects including strategic land buy back, restoration of native ecosystems, reforestation, cultural exchange and sustainable living solutions. Hemp as regenerative plant that is a great solution for deforestation. Hemp produces more paper per acre than any other commercial forest . 
MOMENT by MoonCloth Designs is available online at MoonClothDesigns.com and through select retail partners.
About MoonCloth Designs
Founded in 2016 as an e-commerce hemp lifestyle shop, MoonCloth Designs has quickly evolved into a world-class provider of luxury made hemp products for boutique hotels and hospitality brands. Using sustainable business practices, the Company also crafts beautiful hospitality + modern spaces that help support the health of our planet. Leading the call to integrate industrial hemp into our daily lives, MoonCloth is launching the first-ever luxury hemp-inspired wellness collection for consumers, called MOMENT, where individuals can take the spa experience home with them. Please visit us at www.moonclothdesigns.com.

Contact
Cynthia Salarizadeh
MoonCloth Designs
Cynthia@salarmediagroup.com