G FarmaBrand to Distribute Julian Marley's JuJu Royal Brand Products in Southern California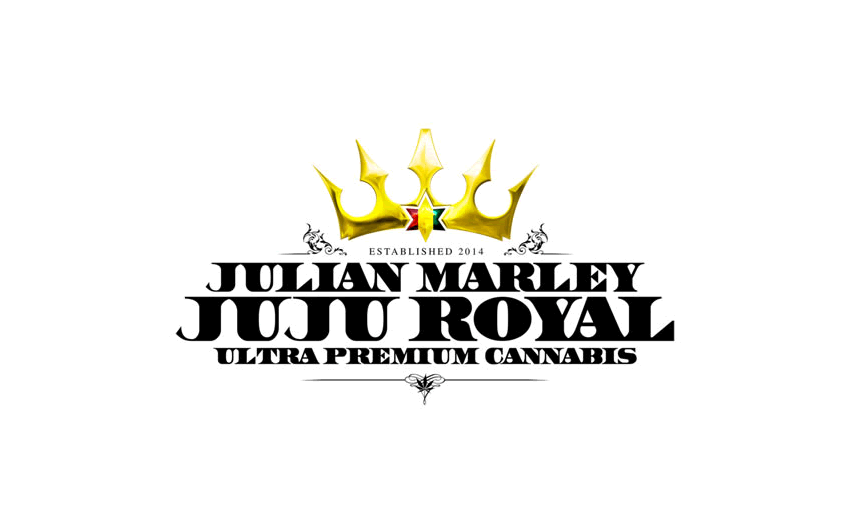 CALGARY, Alberta, Oct. 3, 2017 /AxisWire/ — Julian Marley's, son of late Reggae star Bob Marley, ultra-premium cannabis brand JuJu Royal (CSE: JUJU) will now be distributed to southern California dispensaries through an agreement with Finka Distribution, a G FarmaBrand company.
G FarmaBrand distributes to over 1,100 cannabis stores that will now have the opportunity to carry select JuJu Royal products, including pre-rolls, shatter, wax, flower, CO2 cartridges, and disposable vape pens, through this agreement.
"It is exciting to be working with the team of International Cannabrands and the Julian Marley JuJu Royal brand and bringing it to Southern California," said Founder of G FarmaBrand, Ata Gonzalez. "The brand's commitment to wellness and quality is why we look forward to providing the product to this market."
Finka Distribution, a G FarmaBrand company, and JuJu Royal have entered into an exclusive distribution agreement for southern California and first right of refusal for any other future territory the brand expands into.
"As the California market moves into recreational regulated retail, we are eager to expand and distribute the most in demand brands and products the industry has to offer," said Nicole Gonzalez, Founder of Finka Distribution. "Working with Julian Marley and his team is an honor."
"The decision to work with G FarmaBrand was strategic to our goals," expressed Co-Founder and President of International Cannabrands Ltd and JuJu Royal Brand, Travis Belcher. "we are confident that this partnership will benefit all of our companies, but most importantly the patients and consumers of Southern California."
Select JuJu Royal products are now available in California, Washington, Colorado, and Puerto Rico with CBD-only products available in the U.K., the birthplace of Julian Marley. JuJu Royal is looking to expand into Nevada in the near future.
About Julian Marley's JuJu Royal:
Dropleaf acquired rights to the Marley's JUJU Royal brand to educate people about the natural connection between Julian Marley, Rastafarian culture, reggae music and marijuana. With Julian Marley as the brand's ambassador, Dropleaf intends to capture a significant share of the marijuana market by licensing the brand to cannabis growers, edible manufacturers, and retail stores. More information about the brand can be obtained at their web site, www.jujuroyal.net.
About GEA Technologies (dba International Cannabrands):
GEA is a technology company with licensed rights to a wireless technology able to provide high-speed, self-healing networks in remote locations. The closing of the transaction with DropLeaf will involve the disposition by GEA of its technology assets. For more information on GEA Technologies Ltd. (dba International Cannabrands), please contact Jeffrey Britz at (201) 394-7882 or jeffrey@jujuroyal.net.
About G Farma Brands:
G FarmaLabs is the "Leader of the American Cannabis Revolution". Setting the "Standard" is the essence of what we do – but it hardly tells the whole story. Our brands have become the choice for both cannabis patients and cannabis lovers everywhere. Why do they insist on G FarmaLabs? Because they know they can count on genuine service, a trusted name, and a superb cannabis product grown with professionalism, all while being expertly developed for a rich lifestyle. Whether you are in a recreational cannabis market like Washington and California or one of the over twenty medical marijuana states, our products offer exactly what you are looking for.
Investors are cautioned that, except as disclosed in the management information circular or filing statement to be prepared in connection with the transaction, any information released or received with respect to the transaction may not be accurate or complete and should not be relied upon. Trading in the securities of GEA should be considered highly speculative.
Forward Looking Statements
This news release contains forward-looking statements relating to the timing and completion of listing on the Canadian Securities Exchange. This is a forward looking statement that involves risks and uncertainties. The reader is cautioned that assumptions used in the preparation of any forward-looking information may prove to be incorrect. Events or circumstances may cause actual results to differ materially from those predicted, as a result of numerous known and unknown risks, uncertainties, and other factors, many of which are beyond the control of GEA. As a result, GEA cannot guarantee that any forward-looking statement will materialize and the reader is cautioned not to place undue reliance on any forward-looking information. Such information, although considered reasonable by management at the time of preparation, may prove to be incorrect and actual results may differ materially from those anticipated. Forward-looking statements contained in this news release are expressly qualified by this cautionary statement. The forward-looking statements contained in this news release are made as of the date of this news release and Primary will update or revise publicly any of the included forward-looking statements as expressly required by Canadian securities law.
Media Inquiries
Cynthia Salarizadeh
Salar Media Group
Cynthia@salarmediagroup.com
(856) 425-6160