Jushi Inc Announces the Grand Opening of the First Mend Store, Debuting its Full Spectrum CBD Product Line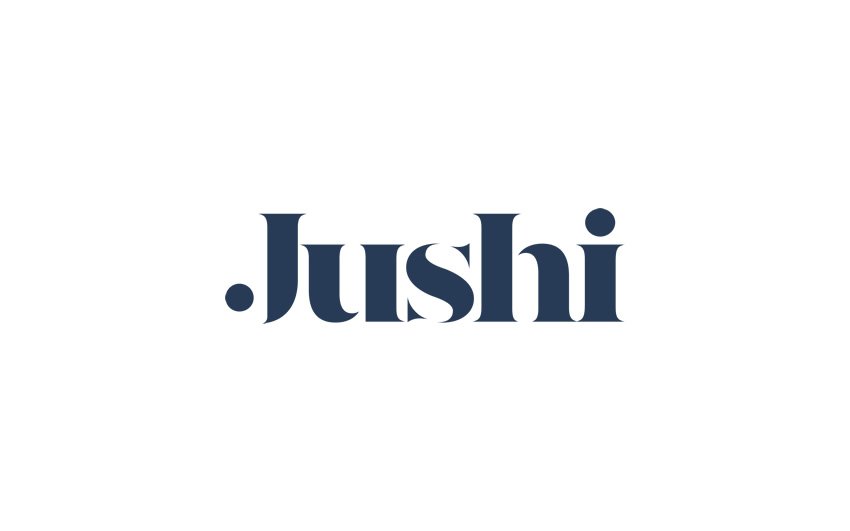 May 27, 2019 – Boca Raton, Florida /AxisWire/ Jushi Inc ("Jushi" or the "Company"), a multi-state cannabis and hemp operator, is pleased to announce the opening of the first retail location of its Sound Wellness Holdings, Inc. ("Sound Wellness") subsidiary SW Retail Stores, LLC, doing business as Mend, on June 3, 2019.
"The grand opening of the Mend store is a key milestone in the execution of Jushi's hemp strategy and represents the inception of a high quality, global medical brand."
-Jim Cacioppo, Chairman and CEO of Jushi Inc
Mend is a full spectrum CBD store and is located within Dent Tower at 3980 Sheridan Drive, Amherst, NY 14226. Mend products are physician-formulated with phytocannabinoid-rich oil derived from the highest quality hemp plants and promote restful sleep and relaxation and improve general well-being. The initial Mend product line will consist of: Tinctures, Soft Gel Capsules and Topical Lotions. Later this year, Sound Wellness plans to add a unique Swiss-made, hemp-derived CBD Lozenge to the Mend line.
"We are proud to have partaken in the development of full spectrum Mend CBD products.  Patients can rest assured of their quality and efficacy in treating neurological disorders.  Our cannabis research is based on clinical data from over 8,000 patients in our DENT research institute. Cannabis research and treatment has to be physician-directed and patient-focused. This Mend product line is the start of that journey."

-Dr. Laszlo Mechtler, MD, Medical Director DENT Neurologic Institute and the DENT Cannabis Clinic.
Sound Wellness' mission is to build an integrated global community founded on the shared principles of wellness, mindfulness and connections, through the distribution of superior quality hemp-derived products.
About SW Retail Stores, LLC
SW Retail Stores, LLC, a subsidiary of Sound Wellness Holdings Inc. and doing business as Mend, will operate retail outlets featuring health and wellness products across multiple states.
About Sound Wellness Holdings, Inc.
Sound Wellness, through its subsidiaries, is building out a vertically integrated hemp-derived cannabidiol (CBD) consolidation company with operating level assets that include an integrated grow, processing and retail business. Sound Wellness will control all elements of the hemp-product value chain with operations across multiple states.
About Jushi Inc
Jushi and its industry leading management team is building an integrated multi-state owner and operator of cannabis and hemp licenses across the United States. Jushi is focused on continuing to build a diverse multi-state portfolio of branded cannabis and hemp-derived assets through opportunistic investments and by internally pursuing licenses in attractive jurisdictions. Jushi strives to maximize shareholder value while delivering high quality products across all levels of the cannabis and hemp ecosystem.
Forward-Looking Information and Statements
This press release contains certain "forward-looking information" and "forward-looking statements" within the meaning of applicable securities legislation. Such forward-looking information and forward-looking statements are not representative of historical facts or information or current conditions, but instead represent only Sound Wellness' and Jushi's beliefs regarding future events, plans or objectives, many of which, by their nature, are inherently uncertain and outside of Sound Wellness' and Jushi's control. Generally, such forward-looking information or forward-looking statements can be identified by the use of forward-looking terminology such as "plans", "expects" or "does not expect", "is expected", "budget", "scheduled", "estimates", "forecasts", "intends", "anticipates" or "does not anticipate", or "believes", or variations of such words and phrases or may contain statements that certain actions, events or results "may", "could", "would", "might" or "will be taken", "will continue", "will occur" or "will be achieved". The forward-looking information and forward looking statements contained herein may include, but are not limited to, information concerning the expectations regarding product innovations, development and launch, job creation or the ability of Sound Wellness and Jushi to successfully achieve business objectives, and expectations for other economic, political, business, and/or competitive factors.
By identifying such information and statements in this manner, Sound Wellness and Jushi are alerting the reader that such information and statements are subject to known and unknown risks, uncertainties and other factors that may cause the actual results, level of activity, performance or achievements of Jushi to be materially different from those expressed or implied by such information and statements. In addition, in connection with the forward-looking information and forward-looking statements contained in this press release, Sound Wellness and Jushi have made certain assumptions. Among the key factors that could cause actual results to differ materially from those projected in the forward-looking information and statements are the following: the ability to innovate, develop and launch products on the proposed schedule and to obtain any required approvals to the extent necessary; the potential impact of the announcement on relationships, including with regulatory bodies, employees, suppliers, customers and competitors; changes in general economic, business and political conditions, including changes in the financial markets; changes in applicable laws; compliance with extensive government regulation; and the ability of management to integrate the business and retain Dr. Mechtler. Should one or more of these risks, uncertainties or other factors materialize, or should assumptions underlying the forward-looking information or statements prove incorrect, actual results may vary materially from those described herein as intended, planned, anticipated, believed, estimated or expected.
Although Sound Wellness and Jushi believe that the assumptions and factors used in preparing, and the expectations contained in, the forward-looking information and statements are reasonable, undue reliance should not be placed on such information and statements, and no assurance or guarantee can be given that such forward-looking information and statements will prove to be accurate, as actual results and future events could differ materially from those anticipated in such information and statements. The forward-looking information and forward-looking statements contained in this press release are made as of the date of this press release, and Sound Wellness and Jushi do not undertake to update any forward-looking information and/or forward-looking statements that are contained or referenced herein, except in accordance with applicable securities laws. All subsequent written and oral forward-looking information and statements attributable to Jushi or persons acting on its behalf is expressly qualified in its entirety by this notice.