The Emerald Cup Announces Initial Headline Acts for 2018 Cannabis Celebration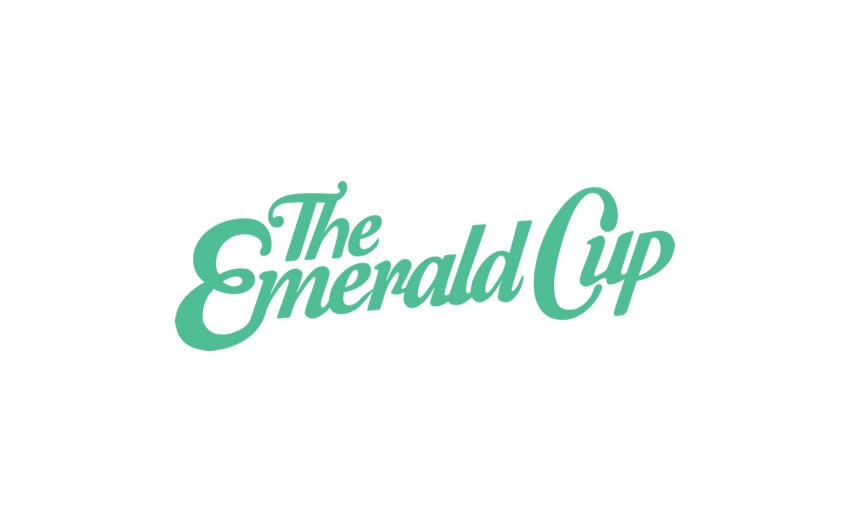 Doug Benson to Host; Gogol Bordello, Big Gigantic, Protoje and Margo Price to Perform At Sonoma County Fairgrounds
SANTA ROSA, CA – August 28, 2018/AxisWire/ The Emerald Cup (the "Cup") one of the cannabis industry's premier culture and awards events, announced today its first set of headlining acts and the host of its 15thannual cannabis celebration, taking place December 15 and 16 at the Sonoma County Fairgrounds in Santa Rosa, Calif. The Cup will continue to announce headliners and additional talent over the coming months.
This year's celebration will be hosted by comedian, actor, producer and influential marijuana rights advocate, Doug Benson. The California-native film and television star starred in the 2007 documentary film, Super High Me, about marijuana usage and hosts a weekly comedy podcast titled Doug Loves Movies.
The headlining musical acts for this year's Emerald Cup include Gogol Bordello, a gypsy punk band known for its theatrical stage shows incorporating accordion and violin, and Big Gigantic, an instrumental electronic hip-hop duo known for its dynamic live performances with unique lighting and stage design. They will also be joined by Protoje, a contemporary reggae singer and songwriter from Jamaica, and Margo Price, a country singer-songwriter from Nashville, Tenn.
As one of the largest, most influential cannabis events of the year, the Emerald Cup has grown into a highly-curated event that provides a unique experience to cannabis enthusiasts from around the world. In addition to the headlining musical acts, the Cup will have a variety of presentations from industry experts, artists and educators. Attendees will have access to an array of exhibitors and retailers offering food, products and entertainment. Additional musical acts and artists will be announced over the coming weeks.
"The Cup brings together a passionate group of cannabis lovers—not only to celebrate, but to learn from each other and engage in an important conversation about the industry as a whole," said Tim Blake, Founder and Producer of the Emerald Cup.
Blake added, "With our local event permit in place, we are moving full steam ahead to finalize a broad range of entertainment and educational presentations for our attendees—whether they be cannabis veterans or newcomers curious to learn more about the industry. The Cup has grown into an enormous celebration and cultural event and this year we are proud to host our most diverse line up ever."
The annual cannabis celebration, which will be the 15thrunning of the Cup, will also continue its careful and elaborate judging process, which spans across multiple categories including flowers, concentrates, edibles, CO2 cartridges, topicals and a range of CBD categories.
Tickets are available for purchase through the Emerald Cup website, as well as ticket retailer Eventbrite. Weekend passes start at $120 and attendees must be over the age of 21. This year's event will be a celebration of the new ways of thinking and living within cannabis culture.
FESTIVAL DETAILS
The 15thAnnual Emerald Cup
Dates: Saturday, December 15, 2018 – Sunday December 16, 2018
Time: Doors open at 10 a.m. PST
Venue: Sonoma County Fairgrounds
Address: 1350 Bennett Valley Rd, Santa Rosa, CA 95404
Admission:Varies // Weekend Pass Starts at $120
Age restrictions:21+
Purchase Links: 
General Admission
https://emeraldcup2018.eventbrite.com
​VIP Emerald Passes & Travel Packages
https://www.cidentertainment.com/events/emerald-cup/
Connect:
About The Emerald Cup
The Emerald Cup was created in 2003 to advance the concept of sustainable and organic cultivation through competition between the finest sun-grown organic cannabis. Its reputation is firmly solidified as the largest, most respected, organic, outdoor, medicinal cannabis competition in the world. The Emerald Cup prides itself in bringing together experts and educators in the cannabis field to our fellow farmers, patients, and patrons each year. It is a community celebration that has grown to become a global movement honoring the year's finest, organic, sun-grown, medicinal cannabis harvest.
###
Press Contacts:
Annie Graf / Cynthia Salarizadeh
KCSA Strategic Communications
agraf@kcsa.com/ cynthia@kcsa.com
786-390-2644 / 865-425-6160