Tikun Olam, the World's Original Medical Cannabis Company, Announces US Expansion of Health & Wellness Brand: Tikun™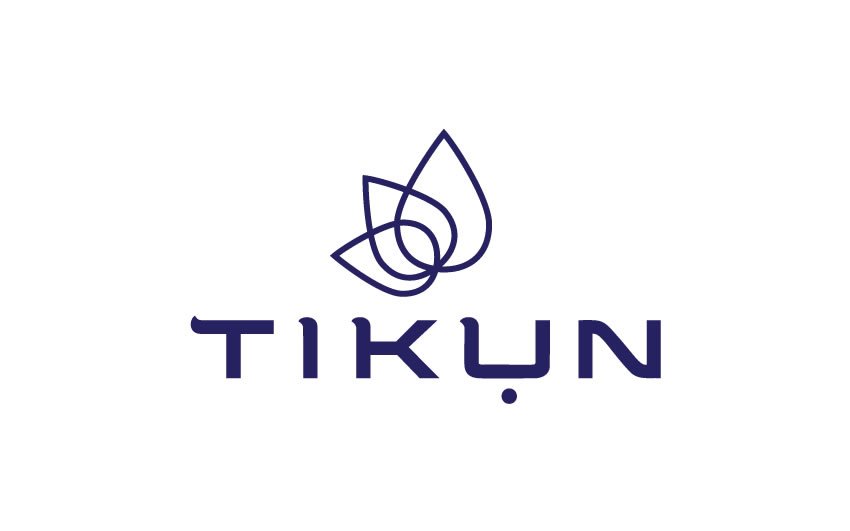 NEW YORK, April 20, 2017 /AxisWire/ — The United States will experience a wellness revolution through a new line of clinically-proven, proprietary cannabis products from Tikun Olam, a premier science based cannabis provider rooted in the world capital of medical cannabis: Israel. Following the success of their pilot program in Delaware, and uniquely positioned to revolutionize health & wellness for the nation, the groundbreaking medical and adult use lifestyle brand, Tikun™, will continue its U.S. expansion with a launch throughout Nevada in April 2017.
Israel has been at the forefront of medical cannabis research since 1964, when Professor Raphael Mechoulam, considered the "Father of Cannabis" headed the team that first isolated THC and later discovered that THC interacts with the largest receptor system in the human body- the endocannabinoid system. These medical advances spurred Tikun Olam to launch as Israel's first medical cannabis provider in 2007.
Tikun Olam continues to lead the way with groundbreaking research, patient care, strain genetics, agronomy and advanced extraction techniques in the global cannabis field. They established the first professionally staffed clinic dedicated to helping patients medicate properly through precise dosage and specific strains. This resulted in the world's first and largest database of patient feedback which guided the development of life improving strains for specific symptoms. This patient feedback also led to the development of a high-CBD strain, Avidekel™, acclaimed as "highless marijuana" by Reuters and a revolutionary step in the therapeutic use of cannabis.
"Tikun Olam is the gold standard for pharmaceutical grade medical cannabis production in both Israel and Canada. The US cannabis market is becoming more sophisticated, looking beyond high-THC content to demand medically-proven, quality products for therapeutic cannabis use as part of a healthy lifestyle," according to Bernard Sucher, CEO of T.O. Global LLC. "We are confident that entering the medical and adult-use U.S. market with a genuine approach to health and wellness, will position Tikun for a successful expansion where regulated markets exist."
Known as "Tikun™" in the United States, the intellectual property, cultivation methodologies, scientific collaboration, and overall best practices of Tikun Olam, will be utilized in production with their licensed partners CW Nevada LLC. The products will initially be launched at CW Nevada's dispensaries and then rolled out to other dispensaries throughout the state. Tikun's products will be available in flower, vape cartridges, topical creams, tinctures and edibles through six unique strains derived from the Israeli catalog of sixteen. According to Tikun Olam's patient testimonials, their strains have shown a marked improvement in the overall quality of life for 85% of patients treated, as well as alleviating symptoms related to Crohn's, Colitis, Parkinson's, PTSD, AIDS and Cancer, just to name a few.
Tikun's strains range from Alaska™, a high-THC sativa, known for its uplifting and invigorating qualities, to several high-THC indica strains such as Erez™, Or™, and Eran Almog™, known to be exceptional for pain management and the relief of various health conditions. The most revolutionary strains in the Tikun catalogue are Midnight™, created on a balanced 1:1 ratio of THC & CBD, likely to be popular among those looking for a daytime, mild effect; and Avidekel, the first ever high-CBD strain in the world, cultivated by Tikun Olam five years ago and named as more effective than generic CBD in clinical studies throughout Jerusalem.
In the coming years, Tikun plans to continue building upon the patient trusted heritage that has defined their innovative leadership within the burgeoning cannabis industry. The experts of Tikun Olam will continue to break new ground by engineering products that cultivate pathways to new markets, catering to all those who seek an active and healthy lifestyle in every legally regulated market in the United States.
About T.O. Global LLC (USA):
T.O. Global LLC opened its operations in 2015. T.O.Global LLC, whose brand is known nationally as Tikun™, is intent on expanding its branded products in the United States and plans to penetrate the legal cannabis marketplace through professionally licensed producers in all states where medical cannabis has been legalized. Tikun holds an exclusive license to market and brand all of Tikun Olam's intellectual property. Building on the scientific advancements, clinical research and extensive data pool of Tikun Olam, Tikun is positioned to serve as the pharmaceutical backbone for superior health & wellness products in the United States. The brand's unique products have been used in exclusive medical trials within Tikun Olam's clinics and have treated over 10,000 patients for a variety of conditions. Tikun Olam USA is active in numerous ongoing research studies with results to be published throughout 2017. For more information, please visit tikunolamusa.com. Follow us on Facebook, Twitter & IG @TikunOlamUSA.
About Tikun Olam Ltd (Israel):
Tikun Olam Ltd. is the first, largest and foremost supplier of medical cannabis in Israel and is considered one of leading medical cannabis companies in the world. Tikun Olam is the pioneer in the treatment of patients with medical cannabis in Israel. It is privately held and has been operating under a license from the Israel Ministry of Health for over a decade. Tikun Olam provides unparalleled treatment alternatives through the development of industry leading standards, with the highest quality, pharmaceutical-grade medical cannabis available. Tikun Olam together with Tikun maintains ongoing clinical trials in Israel. For more information, please visit tikun-olam.info. Follow us on Facebook, Twitter & IG @Tikun_Olam.
Media Inquiries:
Cynthia Salarizadeh
Salar Media Group
Cynthia@salarmediagroup.com
(856) 425-6160