Veterans Push Back Against VA Crowdfunding Campaign Kicks Off for March On D.C.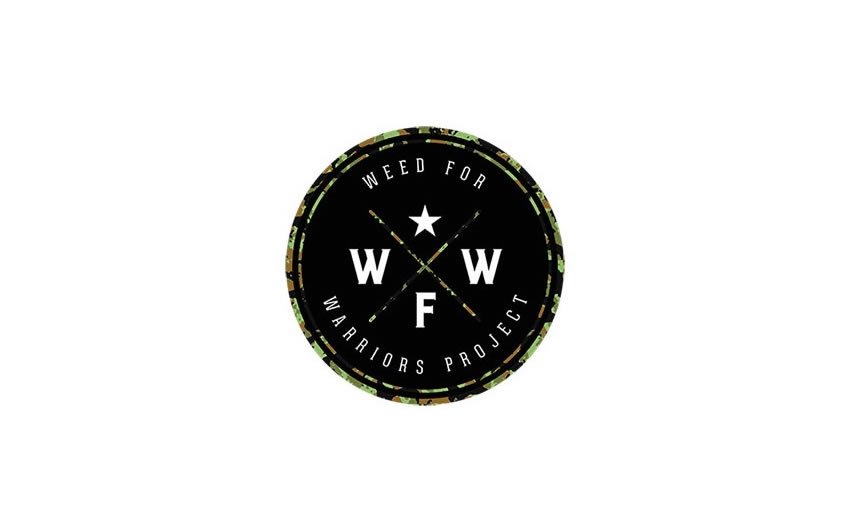 Los Angeles – September 16, 2015/AxisWire/ Today the 2015 Cannaball Run for Vets launches their Indiegogo crowdfunding campaign to raise $40,000. The funds raised will produce a cross country information campaign to educate veterans, their families and the public about the alternative treatment of war trauma with cannabis therapy. This campaign will be filmed by Royal Studios for an upcoming documentary release. This tour will highlight the fight between veterans and the VA regarding the medical treatment of PTSD.
The Cannaball Run for Vets will be leaving the City of Los Angeles on October 17th, heading toward our Nation's Capital. The tour will be stopping in Denver, Austin, Nashville, Atlanta and Philadelphia. At each of these stops a team event will be open to the public for a fun day of awareness and will be followed by an evening reception/networking event. The 2015 Cannaball Run for Vets is hosted in partnership with The Weed for Warriors Project, Royal Studios and MagicalButter.com.
Our country has an obligation to our volunteers, and needs to do what is right by them. In a situation such as this, every hour a human toll is rising. We are a nation awash in the blood of our dead patriots. This movement is to express veteran's discontent with a system that has been abusing/ignoring them for far too long. VA has released partial data from only 21 of the 50 states — of the 29 missing and not counted, are California and Texas. 50 Veterans a day is a conservative estimate if you backfill what you don't have with the statistics from the states you do have. That is over 18,000 deaths per year. This is a travesty.
"As federal patients, we require that cannabis be recognized by the VA as a viable alternative to dangerous SSRI's, Opiates, and other commonly prescribed drugs. We know from recent reports that cannabis has statistically lowered the overdose/suicide death rates in states where it is legally accessible. As federal patients, we require federal access," said Iraq combat veteran Ricardo Pereyda, Operations Director of The Weed for Warriors Project.
Veterans and military families will come together on this tour and share their experiences. They will be joined by the leading researchers, educators, advocates and legal minds associated with veteran health care and cannabis therapy. The dangers of deadly pharmaceuticals versus the healthy alternative treatment of cannabis therapy should be recognized and addressed. Our veterans deserve the option of legal medical cannabis to treat their symptoms. On Veterans Day, November 11th, in Washington DC, veterans are taking their empty pill bottles to the White House on Pennsylvania Avenue to express this.
Follow the 2015 Cannaball Run for Vets Indiegogo campaign at http://igg.me/at/cannaballrun4vets/x/11718827 and be sure to follow the veterans live throughout their tour from Los Angeles to DC on Facebook and Twitter. For more information about the tour or to inquire about sponsorship or donations, please contact doc@greentechindustries.com.
About The Weed for Warriors Project:
Weed for Warriors Project's sole purpose is to advocate to the Veteran Affairs Administration on behalf of all Veterans. Founded in 2014, the WFW Project aims to allow Veterans the freedom to use cannabis as a recognized medical alternative to harmful psychiatric drugs without any discrimination or unjust actions against the individual. W4WP was started in the San Francisco Bay Area by an OEF United States Marine Corps Veteran who found relief from his service connected disabilities through cannabis and the fellowship of other like-minded Veterans within the cannabis community. For more information, please visit www.wfwproject.com or visit us on Facebook and Twitter @W4WPAZ.
About MagicalButter:
MagicalButter is a company that is working hard to bring top-quality, consistent edibles and infusions to cannabis patients everywhere. MagicalButter has developed an appliance anyone can easily use in their home kitchen to make cannabis-infused butter, oil, and tincture. World headquarters for MagicalButter is located in Port Richey, Florida and sold internationally. For media inquiries please email sales@magicalbutter.com or call 1.800.420.4334. For information about the product, please visit www.magicalbutter.com or you can find us on Facebook and Twitter @MagicalButter.
About Royal Studios:
Royal Studios is a web content, film, TV, commercial, and music video production company. Headquartered in Los Angeles, California, Royal Studios brings a fresh voice to an ever expanding media Landscape. For media inquiries, please email Mike@royalstudiosla.com. For more information, please visit www.royalstudiosla.com.