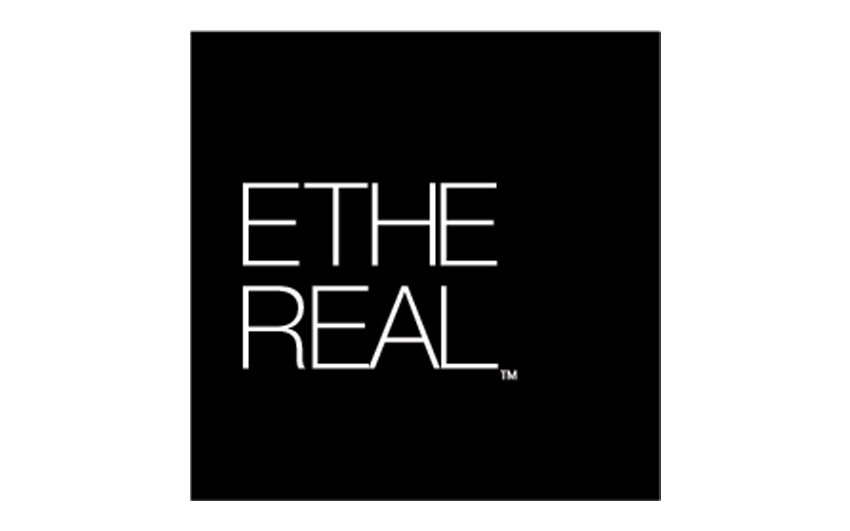 From Dior & BMW to Cannabis: World-Renowned Creative Design Team Enters Industry
LOS ANGELES, CA – June 10, 2020/AxisWire/ – ETHEREAL (the "company" or "agency"), a newly-launched cannabis- focused creative agency, is committed to fostering growth in the cannabis industry's small but rapidly expanding luxury market.
Supported by an international network of creative professionals with unparalleled brand experience, ETHEREAL bridges the gap between tradition and innovation by marrying emergingtechnologies and strategic intelligence with all the traditional trappings of branding like visual positioning, brand strategy, and public relations.
While other agencies are scrambling to adjust to the new reality of the digital workspace, ETHEREAL has already perfected the formula by employing a team of creatives with decades worth of experience operating in the virtual space. Ever conscious of the ongoing global health crisis, the company has pledged to donate a percentage of its revenue to Doctors Without Borders.
Ethereal's founders are four creatives with an extensive background in the luxury and lifestyle categories – Creative Director/Designer John Mamus, Photographer/Videographer Pablo Aguilar, Creative Director/Writer Tod Brilliant and Managing Director Masako DiDio.
"The cannabis industry is growing at lightspeed, but it has yet to firmly establish itself in the luxury marketplace," says John Mamus. "The opportunity is massive, and we have the passion and experience to help the most forward-thinking brands take full advantage. ETHEREAL is nimble and purpose-built for creative excellence, efficiency, and cost effectiveness."
Mamu and his fellow co-founders have worked with some of the most world's most recognized brands, including Mercedes-Benz, BMW Motorrad, Burberry, Fortune, Adidas, FILA, Dior, Whole Foods Market, Sports Illustrated, Starwood Resorts & Hotels Worldwide, ICON 4×4, Flont, jetBlue, and Richemont.
In addition to these luxury and lifestyle brands, the group has gained tremendous compliance and regulatory insight through their work with global pharmaceutical brands such as Pfizer, Novartis, Innocoll, and Astra Zeneca.
Some of the agency's cannabis industry clients include: House of Saka, Van Doran, Major Flower, TSO Sonoma, D'Fleur, Seven Vices, Asha and Klaus.
About Ethereal
Ethereal is a creative agency dedicated to elevating the consumer experience through transcendent design and unparalleled brand acumen. Equipped to confront the challenges of the modern age head on, Ethereal employs a network of brand professionals that spans the globe. Cannabis brands represented by Ethereal include: TSO Sonoma, House of Saka, Van Doran, Major Flower, D'Fleur, Seven Vices, Asha and Klaus. For more information, please visit theetherealspace.com.
About John Mamus
John Mamus is an award-winning and visionary Graphic Designer, Architectural Designer and Creative Director. Mamus founded the boutique high-end creative agency MAMUS (mamuscreative.com) in 2007. With a focus on Luxury (automotive, private jets, cannabis,
textiles), Deep Technology (low-earth orbit satellites, augmented reality, sovereign identity, the blockchain, and digital assets) and Retail (high-end food, cosmetics), Mamus' vast client experience reads like a who's who of top global brands. Highlights of which include the launch of jetBlue Airways, BMW Motorrad, Pfizer, Novartis, Astra Zeneca, and Mercedes-Benz.
About Pablo Aguilar
Pablo Aguilar is an award winning photographer / videographer. Pablo and his team have created iconic images for brands such as Adidas, Fila, Eufora, Thin Optics, Riley, Lee Jeans, Figs, Tufenkian, Han Cholo, King Ice, Vibe, Complex Mag, Fortune, Sports  llustrated, Snoop, and many more.
About Tod Brilliant
A deeply experienced writer and creative director, Tod not only tells, but sells, stories. Over the years, he has developed projects for larger brands like Amazon, Samsung, MTV, Converse, Microsoft, and L'Oreal. His work has been featured in publications as varied as the Washington Post, Details, Rolling Stone, Sunset, and Dwell Magazine. Having cofounded a winery (Roshambo Wines), Brilliant well understands that the highest value of any cannabis brand is its connection to the earth and the benefits of its fruit.
About Masako Didio
Masako Didio has extensive brand and leadership experience with brands such as Maison Dior, Burberry, CP Company, Hart Marx (HMX) and Krizia. Didio has substantial experience in intellectual property and management through her work with MAMUS CREATIVE, which including working with brands like Healdsburg/ Sonoma County, Fila and Whole Foods Market. No stranger to the cannabis industry, Didio has also worked with Asha, TSO Sonoma, Major and Seven Vices.
For Media Contact:
Cynthia Salarizadeh
cynthia@salarmediagroup.com