Golden Leaf Holdings Opens New Chalice Farms Dispensary in Happy Valley, Oregon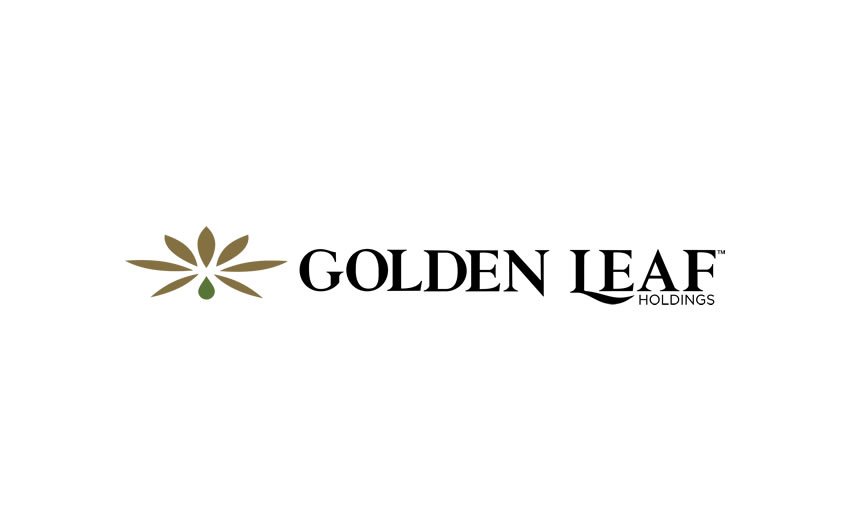 PORTLAND, May 1, 2018/AxisWire/– Golden Leaf Holdings Ltd. ("GLH" or the "Company") (CSE:GLH) (OTCQB:GLDFF), a leading cannabis oil solutions company and dispensary operator built around recognized brands, today announced that it has opened its sixth Chalice Farms dispensary in Happy Valley, Oregon.
The Happy Valley facility is the seventh dispensary overall for GLH (the company also owns the Left Coast Connection dispensary, located in Portland, OR). The new dispensary is 1,700 square feet, and features the trademark warm, inviting branding for which Chalice Farms is known.
"We are pleased to deliver on another key corporate milestone, achieving the opening of this new Chalice Farms retail location within our previously announced target timeframe," said William Simpson, CEO, Golden Leaf Holdings. "We are excited to introduce our brands to additional communities in and around suburban Portland and we see Happy Valley as a natural fit for Chalice Farms, as it is one of the fastest growing cities with one of the highest median family incomes in Oregon. The community has welcomed us with open arms and we are excited to do business there."
The new location is situated on the corner of two large state highways (OR-212/OR-224) and is surrounded by other thriving cities and communities as well as the famed Mt. Hood National Forest, home to some of the best skiing, hiking, lakes, and camping that Oregon has to offer. Likewise, the new location will service communities along the Clackamas River, one of the most popular rivers in the state for camping, rafting and hiking.
Beyond the growing number of Chalice Farms dispensaries, GLH has had a marked impact on the state of Oregon and its local Portland communities. From supporting the farming community that cultivates the product, to employing more than 150 people in retail, production, and management, GLH is dedicated not only to servicing the people who live in Portland metro area, but also to offering them exciting employment opportunities with real growth potential.  
"This location is the perfect mix of community and tourism, blending our everyday visitors with those stopping on the way to enjoy all of the activities that Oregon has to offer," continued Mr. Simpson. "We could not be happier to introduce this location to our Oregon portfolio of stores."
The address of the new dispensary is:
Happy Valley Chalice Farms
15252 SE HWY 224
Damascus, OR 97015
Store Phone: 503.878.4208
To be added to the email distribution list please email GLH@kcsa.com with 'GLH' in the subject line.
About Golden Leaf Holdings
Golden Leaf Holdings Ltd., a Canadian company with operations in Canada, Oregon and Nevada, is one of the largest cannabis oil and solution providers in North America, and a leading cannabis products company built around recognized brands. Golden Leaf Holdings cultivates, extracts and manufactures and distributes its products through its branded Chalice Farm retail dispensaries, as well as through third party dispensaries. Golden Leaf leverages a strong management team with cannabis and food industry experience to complement its expertise in extracting, refining and selling cannabis oil.  Visit http://goldenleafholdings.com/ to learn more.
Investor Relations:
Steve Silver / Phil Carlson
ssilver@kcsa.com / pcarlson@kcsa.com
212-896-1220 / 212-896-1233
Media Contacts:
Anne Donohoe / Nick Opich
KCSA Strategic Communications
adonohoe@kcsa.com/ nopich@kcsa.com
212-896-1265 / 212-896-1206
Company:
William Simpson
Chief Executive Officer
Golden Leaf Holdings Ltd.
503-477-7626
William@chalicefarms.com
Disclaimer: This press release contains "forward-looking information" within the meaning of applicable securities legislation. Forward-looking information includes, but is not limited to, statements with respect to the Company's future business operation, expectations of gross sales, the opinions or beliefs of management and future business goals, statements regarding the timing for opening of the Company's sixth Chalice Farms dispensary. Generally, forward looking information can be identified by the use of forward-looking terminology such as "plans", "expects" or "does not expect", "is expected", "budget", "scheduled", "estimates", "forecasts", "intends", "anticipates" or "does not anticipate", or "believes", or variations of such words and phrases or state that certain actions, events or results "may", "could", "would", "might" or "will be taken", "occur" or "be achieved". Forward-looking information is subject to known and unknown risks, uncertainties and other factors that may cause the actual results, level of activity, performance or achievements of the Company to be materially different from those expressed or implied by such forward-looking information, including but not limited to general business, economic and competitive uncertainties, regulatory risks including risks related to the expected timing of the Company's participation in the Adult Use market, market risks, risks inherent in manufacturing operations and other risks of the cannabis industry. Although the Company has attempted to identify important factors that could cause actual results to differ materially from those contained in forward-looking information, there may be other factors that cause results not to be as anticipated, estimated or intended. There can be no assurance that such information will prove to be accurate, as actual results and future events could differ materially from those anticipated in such statements. Accordingly, readers should not place undue reliance on forward looking information. Forward-looking information is provided herein for the purpose of presenting information about management's current expectations relating to the future and readers are cautioned that such information may not be appropriate for other purpose. The Company does not undertake to update any forward-looking information, except in accordance with applicable securities laws. This Release does not constitute an offer of securities for sale in the United States, and such securities may not be offered or sold in the United States absent registration or an exemption from registration or an exemption from registration.