MJIC Marijuana Index and Panther Media Merge to Form MJIC Media, Inc., Creating Leading Cannabis Media Network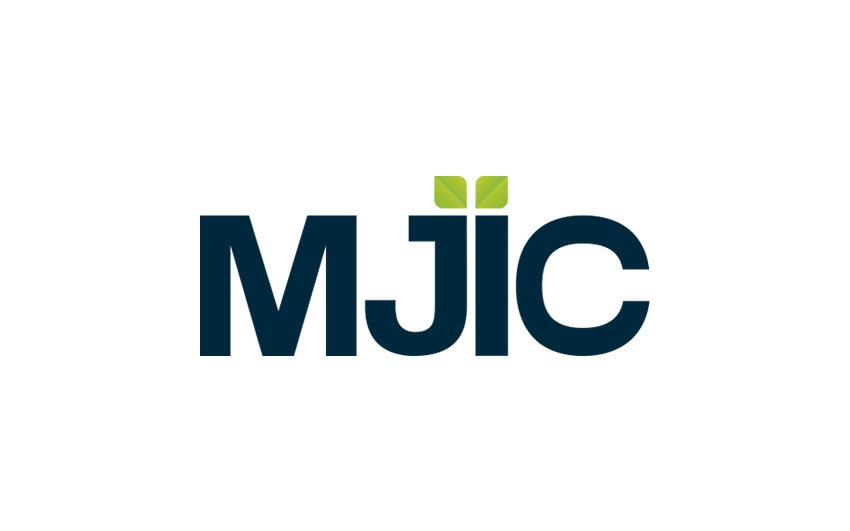 MJIC Media Becomes One of the Industry's Most Significant, Diversified Media Conglomerates
Lake Forest, CA – April 16, 2015 /AxisWire/ MJIC, Inc., a venture capital firm focused exclusively on the legal cannabis industry, and Panther Media, owner of MJINews.com and the Marijuana Investor Summit, have agreed to merge complimentary assets from each of their companies to form MJIC Media, Inc. The merger effectively blends some of the leading properties in the emerging legal cannabis industry.
Via the business combination, MJIC Media, Inc. will now own and operate the popular Marijuana Index, which tracks and reports on publicly traded cannabis related equities; Marijuana Investor News, a leading news agency covering the industry; and the Marijuana Investor Summit, an annual convention of experts, thought leaders, companies and investors. The aggregate of the aforementioned provides MJIC Media with intellectual property in the most important and influential arenas of the legal cannabis industry.
"Information is the fuel that feeds frontier markets. By combining these resources, we can provide enterprise clients and the general public unparalleled information, research and data on the legal cannabis industry," said David Friedman, who will become CEO of MJIC Media. "Marijuana Investor News represents the gold standard for investors looking for information on the cannabis industry and the Marijuana Investor Summit represents the best this industry has to offer. The Marijuana Index is well-established as the go-to for investors pursuing data and understanding in a fast-changing public market."
"We are actively looking for other properties to assemble under the MJIC Media banner," said Frank Marino, CEO, MJIC, Inc. "We view this as a unique opportunity, a seminal moment in America's next great industry. While we are most pleased with the collective position we now control, we fully intend to add synergistic, influential properties to our ever-growing media universe."
About The Marijuana Investor Summit
The Marijuana Investor Summit (MJIS) is hosted by CannaFundr.com and Marijuana Investor News (MJINews.com). The event will be held at the Crowne Plaza Hotel in Denver, Colorado from April 20-22, 2015, and will bring together entrepreneurs and investors within the cannabis industry.  MJIS is headquartered in Chicago, Illinois. For more information and details on how to register for attendance, please visit www.marijuanainvestorsummit.com or contact Kristin Fox or Cynthia Salarizadeh at (312) 957-8553. Follow us on LinkedIn, Facebook, and Twitter @InvestorMJ.
About MJINews.com
MJINews.com is owned by Panther Media, which was founded in March of 2014 by veteran publishing and investment executives David Friedman and Kristin Fox. MJINews.com was designed to fill the need for a reliable and credible source of information for investment opportunities in the nascent legal marijuana industry. Friedman and Fox have founded and operated successful alternative asset publications, as well as managed institutional investment portfolios. The intersection of these experiences led them to launch MJINews.com, the only online community dedicated to helping entrepreneurs and investors make informed business and investment decisions. For more information, contact Kristin Fox at kristin@mjinews.com. Follow us on Twitter @mmjinvestor.
About The Marijuana Index
The Marijuana Index is the only Cannabis Sector Benchmark Index Series, measuring the combined performance of globally listed cannabis stocks. The Index series is calculated by equally weighting each listed company, providing a fair and balanced benchmark for the diverse stocks covered. The index provides existing and prospective investors with a targeted view of these securities that are positioned within a multi-billion dollar growth industry. Information and articles are shared from around the web on the business of marijuana as it unfolds throughout the United States and the world.
The mission of The Marijuana Index is to become the centralized hub of communication between cannabis companies and the investment marketplace following the industry. The Marijuana Index is the leading benchmark for tracking U.S. listed marijuana stocks as the first equity index of its kind.
To contact The Marijuana Index please visit: www.marijuanaindex.com or by email via info@marijuanaindex.com.
Subscribe to receive our free Marijuana Index Stock newsletter updates: www.marijuanaindex.com
Cautionary Language Concerning Forward-Looking Statements
This release contains "forward-looking statements" that include information relating to future events and future financial and operating performance. The words "may", "would", "will", "expect", "estimate", "can", "believe", "potential", and similar expressions and variations thereof are intended to identify forward-looking statements. Forward-looking statements should not be read as a guarantee of future performance or results, and will not necessarily be accurate indications of the times at, or by, which that performance or those results will be achieved. Forward-looking statements are based on information available at the time they are made and/or management's good faith belief as of that time with respect to future events, and are subject to risks and uncertainties that could cause actual performance or results to differ materially from those expressed in or suggested by the forward-looking statements. Important factors that could cause these differences include, but are not limited to: fluctuations in demand for MJIC products, the introduction of new products, the Company's ability to maintain customer and strategic business relationships, the impact of competitive products and pricing, growth in targeted markets, the adequacy of the Company's liquidity and financial strength to support its growth, and other information.