The Green Market Summit Brings Cannabis Business & Finance Discussion To Chicago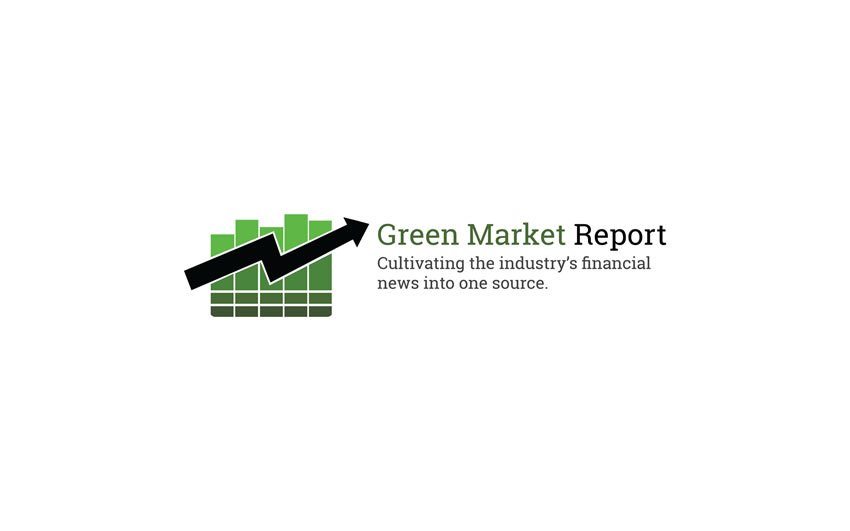 CNBC's Tim Seymour To Interview Peter Miller, CEO of Slang Worldwide
NEW YORK, April 23, 2019 /AxisWire/ After a major success at the One World Trade Center in NYC, The Green Market Summit brings its financial and business acumen to Chicago on May 7, 2019 with keynote speaker Tim Seymour of CNBC's Fast Money.
Hosted by the Green Market Report, the cannabis industry's premier financial news organization, the one-day event will feature exclusive information on finding jobs in the cannabis industry, building a national cannabis brand, insight into the business of vapes, the pricing of hemp ahead of a futures market, investing in women-led cannabis companies and important updates for the Chicago market. The keynote interview between Tim Seymour and the CEO of Slang Worldwide, Peter Miller, will take place from 11:00 to 12:00 PM.
"Green Market Report has seen the early signs that Illinois will be a major force in the cannabis industry" said Green Market Media Co-founder and CEO, Debra Borchardt. "Instead of waiting until after it happens, we want to be a part of the beginning. This conference will bring together the companies that see the promise of Chicago's cannabis future and the residents and investors that will make it a success."
The keynote interview will explore Miller and the SLANG team's track record of best selling brands, global distribution and strategic partnerships and the future for brands in the industry. SLANG Worldwide, the leading portfolio of cannabis consumer packaged goods, sells some of the best performing cannabis products in the US' largest legal markets and has worldwide distribution including 12 US states.
"As Illinois voters continue to support full cannabis legalization, the size of the market already makes it one of the larger growth opportunities in the industry," stated Tim Seymour of Seymour Asset Management & CNBC. "I am very excited to be talking to some of top companies and leaders in the state at the Green Market Summit in Chicago on May 7th ."
Peter Miller is a cannabis industry veteran and was the co-founder of Mettrum Health Corp., which, in 2017, was sold to Canopy Growth Corporation for aggregate consideration of approximately $430 million. Tim Seymour is the founder and Chief Investment Officer of Seymour Asset Management (SAM).  He is a recognized voice within the investment community as a trader and market strategist on CNBC and was recently added as a Board Member at cannabis packaging company KushCo Holdings Inc.
"As Chicago is home to some of the world's most enduring consumer brands, I am thrilled to discuss SLANG Worldwide's winning brands and distribution strategy at Green Market Summit's inaugural Chicago event," said SLANG Worldwide CEO Peter Miller. "Cannabis is a massive and ever-evolving market opportunity; Green Market Report is sure to inspire Chicago's business community with dynamic conversations."
Join the industry's leading financial minds and public as well as private companies as they review the economic landscape of the cannabis industry.
Located in downtown Chicago at the UBS Tower on One North Wacker Ave, the event is made possible through event partnerships with Cresco Labs, Treehouse Global Ventures, Cresta Management, MMLG Brands, NewLeaf Data, and KCSA Strategic Communications. Following the Summit, there will be a private event featuring music by Michael Glabicki of Rusted Root with Dirk Miller in the stunning Winter Garden. This dramatic space is an 85 foot tall glass atrium featuring a the "Gem of the Lakes" bronze statue and fountain.
Tickets for the event and early bird pricing are still available, but spacing is limited. For more information, please visit: www.GreenMarketSummit.com or www.eventbhang.com/event/the-advanced-economic-state-of-cannabis/23
WHAT: Green Market Summit: The Advanced Economic State of Cannabis
WHEN: May 7, 2019
WHERE: UBS Tower One North Wacker, Drive, Chicago, IL 60606
About Green Market Report:
The Green Market Report (GMR) is headquartered in the Financial District of New York City with an office in Los Angeles. GMR is poised to be the center for trustworthy business, financial and economic news and intelligence. The site offers coverage on financial matters including news briefs on business, cultivation, and extraction, cannabis company stock prices, and wholesale cannabis pricing. For more information, please visit www.greenmarketreport.com or email info@greenmarketreport.com. Follow us on Facebook, Instagram and Twitter @GreenMarketRpt.
Media Inquiries
Cynthia Salarizadeh
Green Market Media
Cynthia@salarmediagroup.com
(856) 425-6160